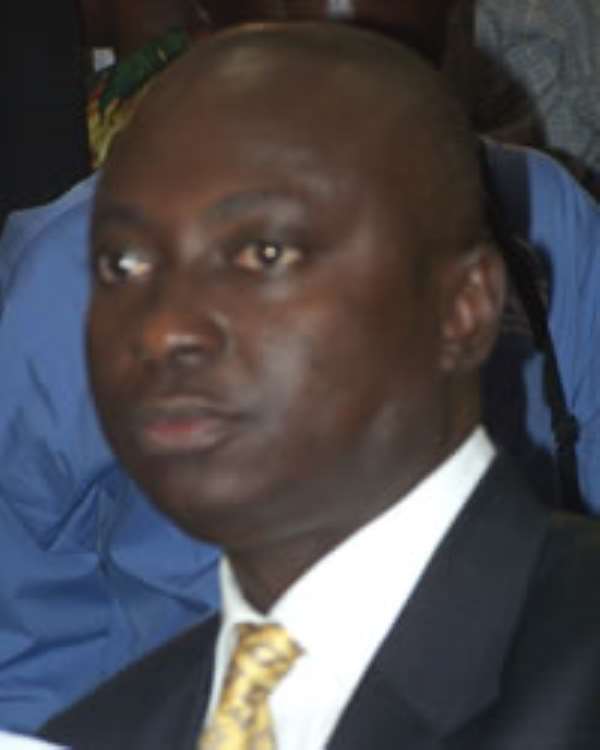 Atta Akyea, MP for Akyem Abuakwa

Counsel for nine suspects charged with the murder of the late overlord of Dagbon, Ya-Na Yakubu Andani II says his clients have been used as "guinea pigs," to serve more a political interest than justice.
Atta Akyea who is also MP for Akyem Abuakwa South constituency told Joy News' Steven Anti on Monday that the trial and subsequent remand in prison custody of his clients were nothing but "justice sitting upside down."
Eight of the nine persons were remanded in prison to reappear on 5th May, 2010, with charges of murder and conspiracy to commit murder of the Ya-Na Yakubu Andani.
The ninth person was also charged with organizing military training for the suspects, and remanded.
But Atta Akyea said his clients' remand was "embarrassing."
According to Atta Akyea the ruling National Democratic Congress prior to coming into office made a manifesto pledge to institute a presidential commission to investigate the murder, but far from honouring that pledge, rather summersaulted to court only to charge people without any palpable evidence of wrong-doing.
He accused the prosecution of not doing a thorough job, arguing, his clients ought to have been investigated first and if there was a prima-facie case for their arrest, then the police could proceed to do so.
"Why should a man be detained so you are afforded the right to investigate him?" he questioned.
He said the magistrates' decision "was a slap in the face of democracy" and has vowed to proceed to the High Court to reverse the decision.
Meanwhile spokesperson for the Andani gate has welcomed government's decision to open investigations into the matter.
Andani Mahama told Joy News he hopes the law will be allowed to take its course, chiding protestations by a group of Abudu youth at the court.
He said the protests and skirmishes are not in the interest of Dagbon, neither is it in the interest of the Abudu family.
Story by Nathan Gadugah/Myjoyonline.com/Ghana