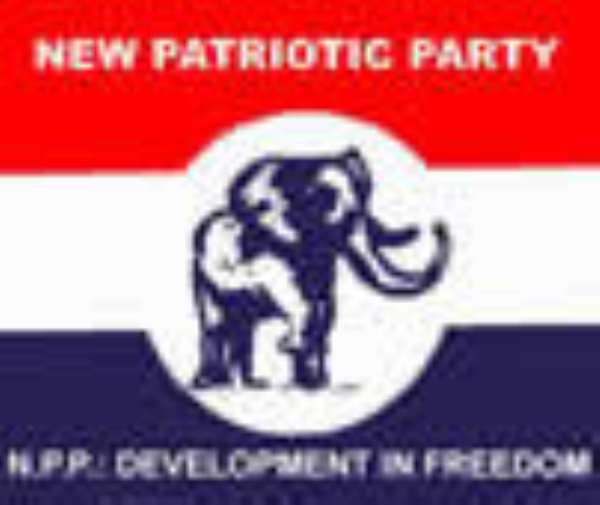 Information reaching The Statesman indicates that the new date of August 7 2010 for the election of a new flagbearer of the New Patriotic Party as proposed by the Steering Committee will be subject to approval by the National Council of the party next week.
Article 12 (1) of the NPP's constitution states that "The election of the Party's Presidential Candidate shall be held not later than twenty-four (24) months from the date of the national election. The date and venue for the election shall be decided by the National Council, provided, however, that the National Council may, on appropriate occasion, vary the date."
Thus, the National Council will on Tuesday, 13 th April 2010, hold an emergency meeting to decide on the new date proposed by the Steering Committee of the party.
The rescheduling of dates for the election of the flagbearer has been necessitated by complaints received by the Steering Committee by some prospective presidential candidates and some members of the party.
Professor Frimpong Boateng and Isaac Osei, who have both expressed interest in contesting for the flagbearership position of the party, and Maxwell Kofi Jumah, an ardent supporter of Alan Kyerematen, voiced these complaints stating that campaigning in 230 constituencies in less than 90 days would be a herculean task for them as well as other prospective candidates.  
Speaking to Boakye Agyarko, a leading member of the NPP, he said, "The change of dates should not be a problem. The process surrounding the change of dates must adhere to the constitutional provisions of the party and this is very important."
The dates approved by the National Council for close of nominations, vetting, Special Electoral College, election of a flagbearer and run-off still remain valid.
Nominations were opened on Wednesday 31 st of March 2010 and will close on Friday 7 th May, 2010. Vetting of aspirants closes on Wednesday, 2 nd June, 2010.  
There shall be a Special Electoral College if there are more than five (5) aspirants and this is scheduled to take place on Saturday, 3 rd July, 2010.    
If, however, there are no hitches regarding the process, then the Special Congress to elect the flagbearer, shall be held on Saturday, 7 th August 2010.   If there should be a run-off, it shall be held on Saturday, 28 th August, 2010.    
The Special Electoral College will consist of little over 580 delegates whiles the total number of delegates making up the Electoral College to elect the flagbearer will be in the region of 115,000. The election of the flagbearer will take place simultaneously in 230 centres of the 230 constituencies in the country.