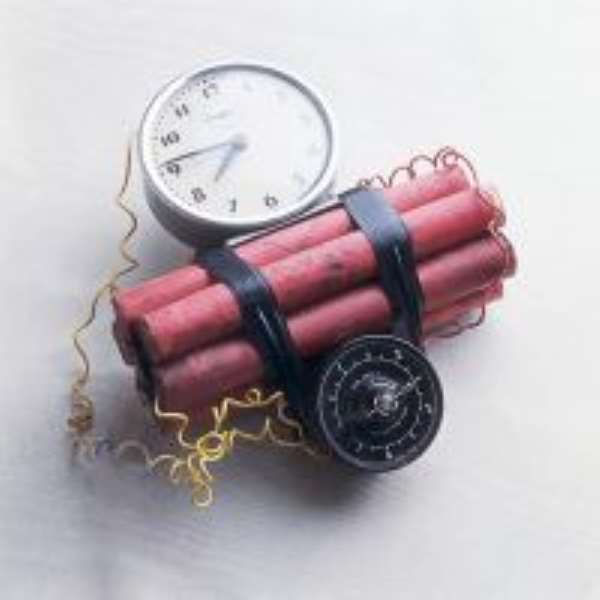 Some traditional and opinion leaders in Yendi have been arrested as the first step approach to apprehend and prosecute the alleged murderers of the late overlord of Dagbon, Yaa-Naa Yakubu Andani II.
Citi News sources have it that the exercise which lasted for three hours was executed by some military personnel who stormed the area at about 2am on Saturday, 10 th April 2010,   and arrested 36 persons in Yendi and Gbungbaliga in the eastern corridor of the Dagbon State.
Head and caretaker of the Abudu Regent, Mba Dugu Iddi Sulemana, Zohi Gbanglana Abdulai Baba, Mr. Mahama Cheampong and the headmaster of Yendi Islamic Number "2" Junior High School were among those arrested.
Rumors have it that the exercise is in line with incessant pressure on government to arrest and prosecute those behind the murder of the late Yaa-Naa Yakubu Andani and other descendants of his retinue who died on March 27, 2002.
Citi Fm gathered that the military personnel drove through Bimbila from Accra to Nayili Fong in about fifteen vehicles which included four armoured carriers and after the exercise used the same route in transporting the suspects for questioning.
This created tension in the Yendi Municipality because the Abudu youth mobilized massively in front of the Boling Lana's palace and threatened to take revenge alleging that the exercise was politically orchestrated.
Business and economic activities have ground to a halt with some peace loving residents of the area especially women and children fleeing Yendi to seek refuge in Tamale, Bimbila, Zabzugu and nearby communities in the eastern corridor of Dagbon
Attempts to contact ACP Awuni Awungwutobge, Northern Regional police commander and the Northern Regional Minister, Mr. Moses Bukari Mabengba proved futile as they could not be reached on phone.
When contacted, Mr. Nasaamu Asabigi, Deputy Northern Regional Minister told Citi News he had no knowledge of the said exercise.
According to reliable sources, Prince Imoro Andani, a former regional minister under whose watch the Yaa-Naa was allegedly murdered and Alhaji Malik Alhassan then Minister of Interior as well Alhaji Mohammed Habib Tijani, immediate past Yendi Municipal Chief Executive have also been picked.