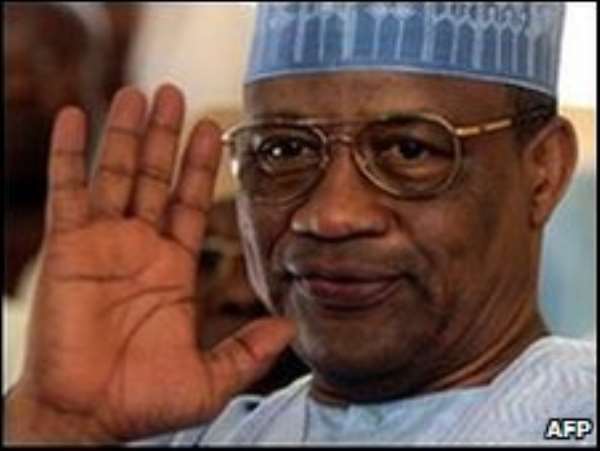 Ibrahim Babangida lost power after he annulled 1993 elections

Nigerian former military leader Gen Ibrahim Babangida will run in the 2011 presidential poll, his spokesman says.
He told the BBC that Gen Babangida will seek the nomination of the ruling People's Democratic Party (PDP).
Gen Babangida took power in 1985 in a bloodless coup, but was forced to step down in 1993 when he annulled elections generally considered to be fair.
Gen Babangida had declared he wanted the PDP nomination for 2007 elections, but later withdrew his candidacy.
The PDP has said that its presidential candidate will be from the mainly Muslim north, which includes Gen Babangida.
President Umaru Yar'Adua has not been seen in public since November 2009 because of his ill-health and is considered unlikely to seek re-election.
Acting President Goodluck Jonathan is from the south and so would not be a candidate under the PDP's policy of alternating power between north and south, with each region having two terms.