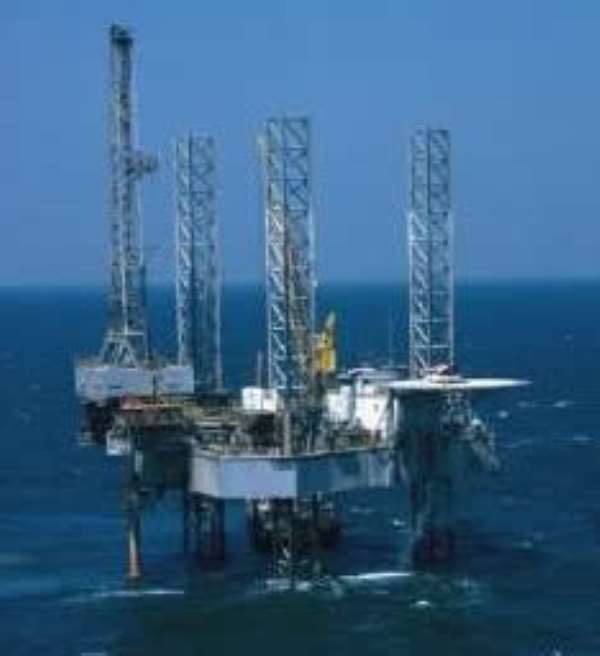 The raging fracas between the Government of Ghana and Kosmos Energy, over the sale of the latter's 30 percent stake in the Jubilee Oilfield, has finally given way to an amicable settlement, and chances are that ExxonMobil's bid will materialise.
BUSINESS GUIDE has reliably been informed that President John Evans Atta Mills has sent a delegation to Texas, USA, to meet the management of Kosmos Energy to resolve the impasse.
Kosmos Energy had wanted to sell off its 30 percent stake in the Jubilee Oilfield off West Cape Three Points to ExxonMobil last year for an amount of $4 billion, but Government intervened with objections describing the development as illegal.
Government thwarted the bid on grounds that under the country's laws governing the oil sector, the Energy Minister was required to append his signature to the sale of any oil deal.
Another factor was that Kosmos' partners in the oilfield - Tullow Plc and Anadarko Petroleum Corp- have "legal rights to pre-empt" any deal for Kosmos' stake.
Government, on the other hand, had wanted the concession to go to China National Offshore Oil Company (CNOOC).
British Petroleum (BP) also showed interest in the stake but in the circumstance succumbed to ExxonMobil's weightier offer and influence.
Even at a point in time, the company almost considered going into drilling. And this was after its share offer agreement, which ended in January 2010, went without a substantive buyer.
Since its formation, Kosmos has experienced significant exploration success with two sizeable oil discoveries. These include the Jubilee Oilfield, the first commercial discovery in Ghana and the second largest discovery worldwide in 2007.
A privately-held international oil exploration and production company focused on emerging and frontier basins offshore West Africa, Kosmos is led by a seasoned management and technical team including Jim Musselman and Brian Maxted.
The team has a proven track record of discovering and developing significant oil and gas reserves offshore West Africa and in other international basins.
Warburg Pincus led the company's initial $300 million equity financing in 2004, and also led a $500 million follow-on equity financing in 2008.
Ghana expects to produce about 500,000 barrels of oil a day by 2014 but Government has not completed Jubilee's development plan.
Ghana is also set to become one of Africa's newest oil exporters in June this year when production begins at the offshore Jubilee Oilfield discovered in June 2007 with potential resources of as much as 1.8 billion barrels and 17 wells.
Exxon Mobil Corporation is an American oil and gas corporation. It is a direct descendant of John D. Rockefeller's Standard Oil company, and was formed on November 30, 1999, by the merger of Exxon and Mobil.
ExxonMobil is the world's second largest publicly traded company when measured by market capitalization after PetroChina.
Exxon Mobil's reserves were 72 billion oil-equivalent barrels at the end of 2007. At current rates of production, these are expected to last over 14 years.
The company has 38 oil refineries in 21 countries constituting a combined daily refining capacity of 6.3 million barrels.


Source: Samuel Boadi/Business Ghana