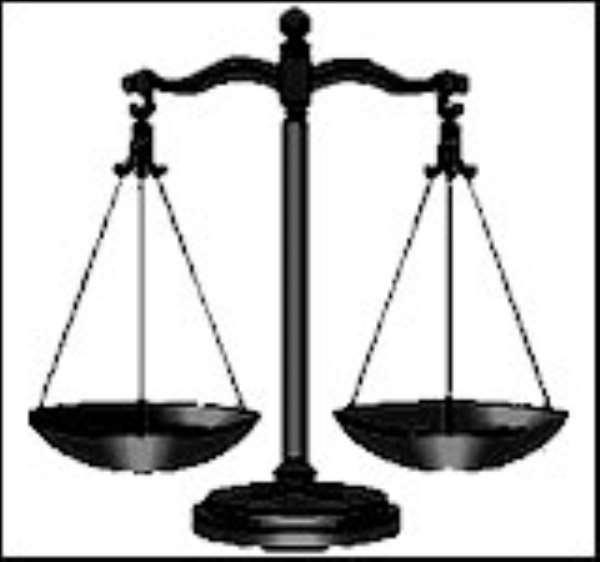 A 19- year-old man, Adnan Abdul Ralph, believed to be a cyber fraudster (known in local parlance as 'sakawa' or 'pen pal' boy), is aiding the Agona Swedru Divisional Police Command in its investigations into his alleged defraud of an American to the tune of $6,420.
Ralph, described by the police as a school dropout, jobless and based at Yarewa Zongo, a suburb of Agona Swedru, reportedly used a feminine voice under the name Grace Rockson to defraud Simone Layfield Duke through the Internet.
Briefing The Mirror after arresting Ralph at a bank where he had gone to withdraw cash purported to have been sent there by Mr Duke, the Swedru Divisional Crime Officer, Deputy Superintendent of Police (DSP) Kwadwo Osei, said on March 18, 2010 the Divisional Police Command had a tip-off to the effect that an American citizen had been defrauded on the Internet by Swedru-based Ralph.
According to the crime officer, Duke sent down a message to the police complaining about the suspicious demeanour of Ralph who had duped him (Duke) on several occasions (through the use of a female voice) claiming to be called Grace Rockson, thereby making him fall in love with 'her'.
As a result, DSP Osei said in December 2009, Mr Duke sent down $1,300 for Grace to visit him in the US as a tourist, adding that an additional $2,000 was sent, since to tourists to the US were required to have that much on them.
However, the purported lady never arrived in the US, only for Ralph to send a letter telling Duke that his sister (Grace) who was to have visited Duke had been arrested at the airport by the airport security for carrying two bags of gold just when she was about to enplane to join him (Duke) in the US.
Ralph was also quoted as having said in the letter that he needed $2,000 from Duke to enable him to free Grace from that trouble.
"And it began to dawn on Duke that it was a scam," DSP Osei noted, adding, "Then, again the boy communicated with Duke, saying that he (Ralph) had managed to get his sister out of jail but that their mother had had a heart attack with, the likelihood of dying if she did not have immediate surgery."
"Meanwhile he (Ralph) had sent a letter on a fake police letterhead signed by Major Courage Quashigah (retd), now deceased, together with a fake medical report from the Korle-Bu Teaching Hospital, purportedly signed by Dr Emmanuel Smith, allegedly coming from Miss Grace Smith with a request for $1,500 from Duke to enable Miss Rockson to get medical treatment for her mother," he added.
DSP Osei stated that the American smelt a rat and informed the Agona Swedru Police that he suspected that he was being duped by Ralph and his sister.
"Duke added that he (Duke) was going to inform Ralph that he had sent some money through a bank in Swedru so he should go for it. And just as Ralph was about to withdraw the said amount from the bank, we swooped in on him," he added.
Meanwhile, in order not to contravene the constitutional clause on the 48-hour deadline for suspects in police detention, DSP Osei said the police had got the Swedru Circuit Court, presided over by Mr N. K. E. Osam, to remand Ralph in prison custody until April 14, 2010 to enable the police to complete its investigations.