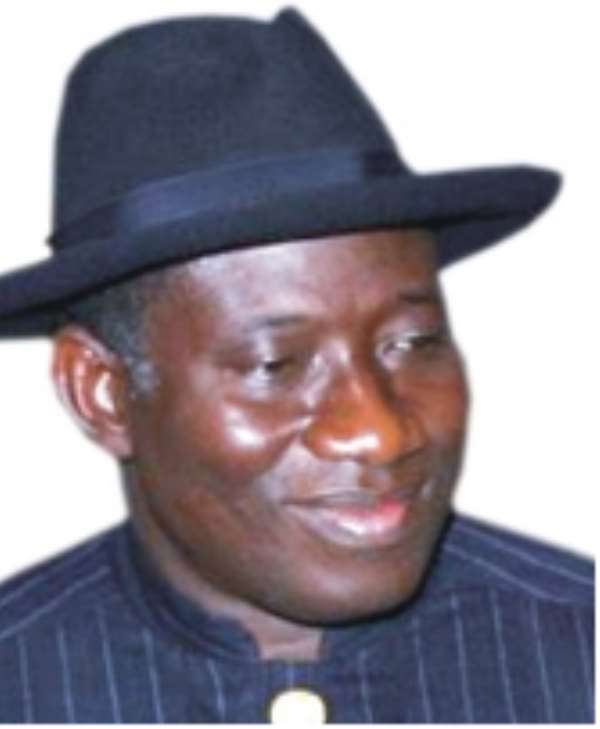 Little wonder that Jonnie Carson, president Obama's adviser for African affair, who of late has been very critical of Nigeria, particularly, INEC, would leave town a day before the arrival of Ag. President Goodluck Jonathan.
Mr. Carson in a media parley, last week, said, Independent National Election Commission (INEC) Chairman Maurice Iwu had proven himself inadequate in overseeing Nigeria's "deeply flawed" polls in 2007."If Nigeria is to move forward improving its election process it probably needs to consider improving the level of management at the top," Carson told a news briefing." Nigeria is a democracy that is moving forward. It deserves leadership appropriate to the task in the election commission."
Against this backdrop, an internet media, (not huhuonline.com) erroneously reported that Ag.President Goodluck Jonathan had promised President Obama that Nigeria will not renew Maurice Iwu`s term in office when his tenure expires .However our checks reveals that Dr. Goodluck Jonathan who is scheduled to meet with the US president on Sunday made no such promise. Neither has President Obama asked Nigeria to remove Prof. Maurice Iwu from INEC.
Ag. President Jonathan invitation by President Obama, huhuonline.com learnt is a departure from the road travelled by his predecessor. According to Robert I. Rotberg, "By neglecting Nigeria, the Bush administration has missed repeated opportunities to strengthen democracy in Africa's most populous, most fractured and most important country".
However, the man calling for Prof Iwu`s head is not sticking around to personally deliver his message to the Ag. President. Information obtained by huhuonline.com reveals that .S. Assistant Secretary for African Affairs Johnnie Carson will be traveling to France , the Republic of Congo ( Brazzaville ), Democratic Republic of the Congo ( Kinshasa ), and the United Kingdom from April 8 to April 19.
"Assistant Secretary Carson will begin his trip in Paris , France where he will deliver a speech to the French-American Foundation Symposium. The topic of the speech will be Transnational Security Challenges in Africa . In addition, Assistant Secretary Carson will meet with a number of senior French officials".
"Upon departing from Paris , Assistant Secretary Carson will head to Brazzaville where he has requested meetings with President Denis Sassou Nguesso, Foreign Minister Basile Ikouébé, and members of the political opposition. He will also confer with Embassy staff about the U.S. engagement plan for the Republic of Congo ".

"In the Democratic Republic of the Congo , Assistant Secretary Carson has requested meetings with President Joseph Kabila, Foreign Minister Alexis Thambwe Mwamba, and various other senior Congolese officials. In addition to meeting with Embassy staff on our engagement in the DRC, he will travel to Kisangani to visit a U.S.-funded training mission for a Congolese light infantry battalion. The mission is a collaboration between the State Department and AFRICOM as part of our effort to further the professionalization of the Congolese military. Upon his return to Kinshasa , Assistant Secretary Carson will participate in a signing ceremony for the President's Emergency Plan for AID's Relief (PEPFAR) Partnership Framework with Prime Minister Adolphe Muzito before departing the country".


"Assistant Secretary Carson will conclude his trip in London where he has a meeting scheduled with his counterpart in the Foreign Office. He will also participate in a press roundtable".
Originating at huhuonline.com