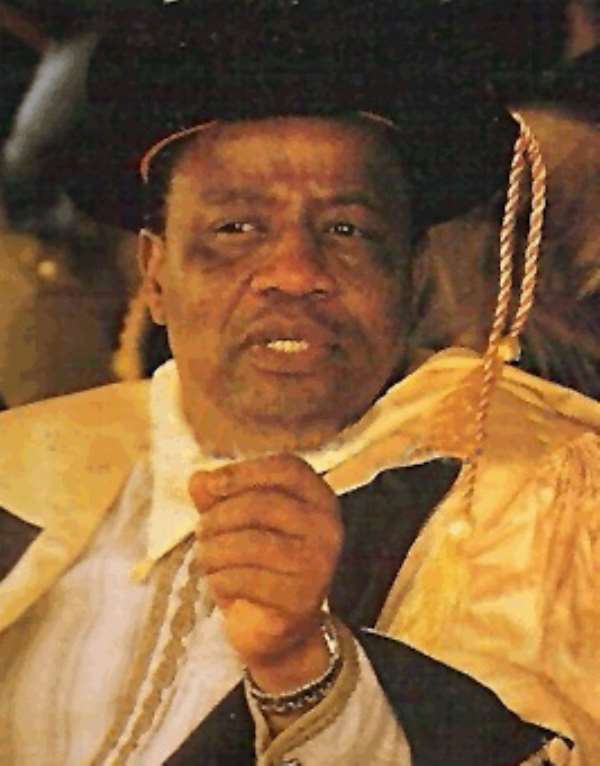 LOOKIA GUYS,

MY FIRST CHOICE IS ACTING PRESIDENT GOODLUCK JONATHAN TO BE OUR NEXT PRESIDENT IN 2011, BUT NIGERIA FACTORS OF RELIGION, TRIBE, NEPOTISM, MYOPIA AND CORRUPTION WILL STOP HIM AND THE EVIL GENIUS WILL BECOME PRESIDENT WITH NORTHERN LEADERSHI SUPPORT, BECAUSE THEY THINK THAT BABANGIDA IS THE ONLY PERSON THAT CAN HANDLE AND CHEKMATE OBASANJO, DANJUMA AND THE SOUTH AND THE NORTHERN LEADERSHIP OF AREWA DONT CARE AS LONG AS POWER STAYS THERE IN THE NORTH IT DOES NOT MATTER WHO IS THE PRESIDENT TO COMPLETE THEIR TURN - SHAME INDEED.

IGBOS SHOULD SUPPORT ACTING PRESIDENT GOODLUCK JONATHAN FOR PRESIDENT VIGORIOUSLY, BUT IF HE FAILS TO CLINCH THE TICKET FOR 2011 PRESIDENTIAL TICKET FOR PDP, IGBOS SHOULD SUPPORT FORMER PRESIDENT BABANGIDA BECAUSE NIGERIA CORRUPT SYSTEM HAS BEEN BASTARDIZED AND LEFT US WITHOUT MUCH CREDIBLE CHOICES ANYWAYS.

IF YOU LOOK AT ALL THE PEOPLE THAT ARE TRYING TO BE PRESIDENT, I PERSONALLY LIKE ACTING PRESIDENT GOODLUCK JONATHAN TO BE PRESIDENT, BUT IT SEEMS THAT HE IS NOT POSITIONING HIMSELF ADEQUATELY, BECAUSE HE HAS SOLD OUT TO OBASANJO AND DANJUMA AND THE IS NOTHING GOOD THAT COMES OUT OF OBASANJO AND DANJUMA - GO CHECK THEIR ROLE IN ALL NIGERIA LEADERSHIP AS BOTH OBASANJO AND DANJUMA HAVE MESSED NIGERIA UP IN ANY REGIME THEY COME CLOSE TO SAME AS THE EVIL GENIUS BABANGIDA TOO.
THEN ABUBARKAR ATIKU AND TINUBU OF lAGOS ARE TOO WISHY WASHY WITH NO INNER BONE BUT BOTH ARE SO COURRUPT RIGHT NOW THAT BOTH ARE A CURSE FOR NIGERIA.

IBB IBRAHAM BABANGIDA MAY NOT BE THE BEST BUT AMONG ALL THE WORST LEADERS NIGERIA HAVE EVER PRODUCED, INCLUDING THE JIHADIST BUHARI AND LATE JIHADIST ABUBARKAR RIMI THEY ARE WORST COMPARE TO IBRAHIM BABANGIDA.
BABANGIDA IS THE DEVIL WE KNOW AFTER ALL, AND IN NIGERIA WE RECYCLED OBASANJO, RECYCLED BUHARI AND WHATS WRONG WITH YEYE COUNTRY OF NIGERIA RECYCLING BABANGIDA AND AFTER THAT WE WILL RECYCLE SHAGARI AND EKWUEME AND MAYBE GO AND RESURECT AWOLOWO, AZIKIWE AND AHMADU BELLO TO RECYCLE THEM TOO. BECAUSE THIS NEW GENERATION NIGERIAN ARE COWARDS WITH NO BACK BONE.
AS THINGS ARE NOW BABANGIDA IS BETTER BECAUSE WE WILL KEEP LIVING IN BONDAGE WITH HIM OR WITHOUT HIM.
BABANGIDA WILL GET THE JOB WITH HIS EVIL GENIUS AND HE IS BETTER DEVIL THAN OBASANJO AND DANJUMA AND I FEEL SORRY FOR NIGERIA AS WE ARE DOOMED.
AFRICATODAY