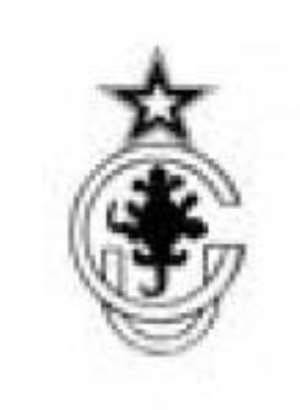 At long last the battle has ended and Ghana our beloved country is free forever.
These memorable words of the late Osagyefo Dr Kwame Nkrumah have come to signify the dawn of independence for the continent of Africa as a whole.I was too young to have gone to the Old Polo Grounds or to have understood the significance of Kwame Nkrumah's words; but at six years old and in class three, I definitely knew that something important was happening in the country and I fully participated in the independence celebrations. The day had been declared a holiday, we assembled at school much earlier in the morning and marched all the way from Bannerman Road to the Stadium. I watched every single bit of the show. I knew something was different; this was not the Empire Day that we used to celebrate. This was Independence and therefore in addition to the lemonade and the cakes we ate, I was also presented with an Independence Day Cup. So for me Independence was about one big celebration of freedom and nothing else. It was only in later years that I realised that independence meant freedom to control our own destiny in Africa.
This year we have just celebrated 53 years of our independence and we are into 17 years of our new found democracy in Ghana and any suggestions that our independence came too soon and should have been delayed till we were ready is like saying that people should never grow old. They should be stuck at a particular age till they were mature to go out into the world. The reality of this world is that you cannot determine when you will ever be ready to face the blows that are dealt to you on this earth. It is more dignified to take them on your chest like a man rather than dodge them – they are always there for you.
But Independence was also an experiment in how long it will take to dismantle the shackles of colonisation, and how long it will take to forge our own concept of nationhood and identity from diverse tribal and cultural backgrounds. We are happy that we have now found that path to nationhood and can therefore celebrate this year.
Independence suggests that one can survive without the external and therefore means that there is interval viability. In the real world everyone needs to interact with others and the benefits of association must therefore be highlighted.
Independence makes more sense when contrasted against dependence.. So for Ghana as the first country in black Africa to attain independence from our colonial masters, the very fact of our independence was very important. Politicians at the time notably Kwame Nkrumah, however, noted that before we can be viable our independence must be linked with the total liberation of Africa.
Fifty three yearson all other African countries have been liberated but we are yet to fully benefit from our independence. We are yet on the continent to free from the scavengers of diamonds and oil; we are yet to ensure that no foreign power can interfere in our independence or find a way of undermining our democracy.
Many still forget that all it took to destabilise Ghana and with it the rest of Africa were a few soldiers – they were not even paid the full due of 30 pieces of silver and yet their act of betrayal and treachery nearly set the march of the continent back for a century.
The truncated vision of Nkrumah for African unity must be reignited because the benefits can only be accrued through interdependence, the benefits of belonging to a community of interests that provides benefits for the individual nation.
We must speed this process of forging an economic, social and political union in Africa so that we can reap the full benefits of interdependence.
A slogan that captures this for me is incidentally that slogan for Ghana Union London, a community organisation that I used to be chairman of in the late 90s.
Futumfunafu dyenkyem funafu, wom aforo bom nso worididia na wom kom.
Long Live the Republic of Ghana