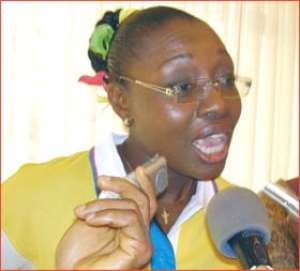 Mawuena Dumor
MTN GHANA has introduced a new electronic service platform dubbed, "E-self Care" onto the market.
The service offers both Pay Monthly and Pay-As-You-Go customers with the convenience of managing their accounts online without necessarily resorting to MTN's service centers or calling 111 for help.
It also allows MTN customers to effectively manage their family & friends and reserve numbers.
A release, issued by the company stated, "Customers can also add or remove services attached to their MTN numbers online."
It further stated that Pay Monthly customers can among other things, check, download and pay their bills online using regular recharge cards.
The statement noted that the service would give MTN's valued customers the opportunity to take control of their lives by giving them the chance to manage their own accounts anytime and everywhere they go.
Last year, the company launched a number of initiatives, including the Mobile Money and 3.5 G.
The Chief Marketing Officer of MTN, George Andah said, "We are poised to sustain our leadership position in Ghana with innovative products and services because we understand exactly what the customers want."
He expressed appreciation to Ghanaians, especially customers and partners for their outstanding support and loyalty, which according to him, had made MTN the number one brand in the telecommunication industry.
He promised that the company would continue to offer unique products for the convenience and pleasure of its customers.
By Esther Awuah