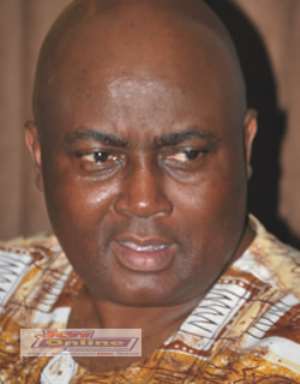 Listen to Ben Ephson© Copyright myjyonline
Elections watcher, Ben Ephson, says the just ended delegates' conference of the NPP in Kumasi, which many have touted as peaceful and successful may not necessarily mean that the NPP is now a united party.

He said there were certain things that he observed at the conference which point to the fact that the NPP, as a party, would have to do more to win the trust and confidence of the entire membership.
"The immediate problem would be between now and the flag-bearership, they would have to involve, reach out and be transparent in all their dealings so that they are not accused of allegedly doing one thing or the other to frustrate the other faction," Mr Ephson told Joy News Elvis Adjetey on Sunday.
The pollster cited comments made by former President John Kufuor and Nana Akufo-Addo on factionalism.
"Even before voting, if you realized, there were even divergent views as to whether this factionalism is hurting the party. Ex-president Kufuor cautioned that the personality cults and factionalism were hurting the party.
"But when your station (Joy FM) interviewed Nana Addo, he said there was nothing like that. Clearly we can see divergent views."
He however noted that factionalism in itself is not that bad, but how it has been allowed to fester in the NPP leaves much to be desired.
"Jake as the new chairman, has to work hard to be able to assuage the feelings. I must add that the 4,300 plus delegates are only a tiny fraction of the 115,000 delegates who will eventually elect the flag-bearer for the 2012 elections for the party."
Advertisement
Mr Ephson, who is also the Editor of the Daily Dispatch, however congratulated the party for expanding its electoral college.
Story by Isaac Essel/Myjoyonline