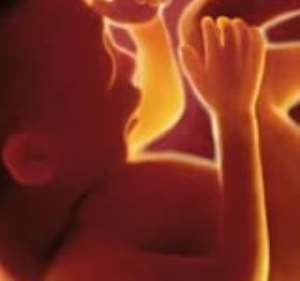 The Ashanti Regional branch of the Domestic Violence and Victims Support Unit (DOWSU) of the Ghana Police Service has arrested a 20year-old cobbler, Hansen Appiah Kwabena, from Kokoben Barekese, for conniving with his teenage girlfriend to use an overdose of Cytotec, a drug used to induce labour in women, to abort their five-month old pregnancy.
The action has led to the complete destruction of the uterus of the girl, a JSS 2 pupil of one of the basic boarding educational institutes in the region, making it impossible for her to ever bear a child in her life-time.
The suspect, who was picked up by the police on February 17 following a complaint lodged by the victim's mother, has since been placed in police custody to assist in investigations.
Hansen is alleged to have given the victim, name withheld, four tablets of 200mg of the drug, two to be swallowed and the other two to be inserted in her private part.
The Ashanti Regional Police Public Relations Officer, Chief Inspector Muhammed Tanko, told The Spectator that the suspect claimed that he and the victim had been lovers for the past eight months. He said sometime in October last year, the victim informed the suspect that she was pregnant.
Advertisement
Chief Inspector Tanko said the suspect then contacted a table-top drug seller at Kejetia who recommended the said drug to him. He said Hansen purchased the drug at the cost of GH¢16.00 and gave it to the victim with the instruction to take two and insert the other two in her private part.
According to the police, after taking the drug, the victim bled profusely and was rushed to the Komfo Anokye Teaching Hospital (KATH).
He said it was when the mother of the victim enquired about the cause of the bleeding that she confessed that the suspect gave her the drug when she informed him about the pregnancy.
A medical report from KATH indicated that the victim's womb has been badly damaged due to the high potency of the administered drug, obviously in overdose.