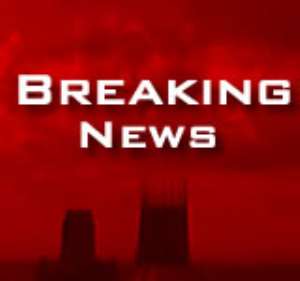 Fire has gutted the first floor of the Ring Road branch of Ecobank on the Fidelity House building, destroying office equipment and vital documents in the process.
Firemen have already responded to distress calls and are combatting the raging fire.
It is unknown what may have caused the fire, which was noted by watchmen at about 5:30am Sunday.
Information available to Joy News indicates the gutted floor houses administrative offices and travel documents of the bank's officials.
The fire did not affect the bank's treasury or the banking hall.
More soon