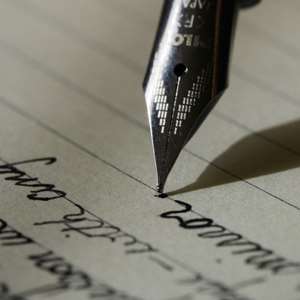 Thursday, 18.02.10 will go down in the annals of the history as the day Freedom of speech was abused and infringed in our Forth Republican democracy. Ghana, our beloved motherland has been placed in a crucible; literally and figuratively. Ghana, the land of peace and tranquillity unfortunately appears to be tearing itself apart. The pandemonium that broke after the assumption of office by NDC doesn't seem to have waned. We've graduated from the little matters of seizing cars, passports, toilets etc to setting fires. These fires are national disasters and the authorities must do everything to bring the perpetrators of these heinous crimes to book. On 14th of February, Ghanaians woke up the bad news of fire gutting down the residence of former President Rawlings and his family. Thank God that they are all safe. Coincidentally, the land of peace (Asomdwee man) is currently under the presidency of the man who responds to the accolade; "Asomdwee hene" (Prince of peace). The truth is, Asomdwee hene's Asomdwee man isn't peaceful at all; there's fire everywhere. There is something fundamentally wrong somewhere. Our country is being razed down by fires with the magnitude of a volcano and something is got to be done about it and pretty quick too. It is the prayer of every Ghanaian to see the puzzle of these unexplained fires solved. The security agencies should widen their search and not politicise the matter. If there are people behind these fires, then those fiendish nation wreckers must be smoked out and dealt with accordingly.
Abuse of "Freedom of Speech"
On Thursday 18.02.10, a discussion was held of "Top Radio" regarding the recent fire outbreaks in the country; emphasis was laid on the recent destruction of former President Rawlings' residence. On the said programme, one of the panellists by name Nana Darkwa Baafi is alleged to have accused former President Rawlings of deliberately setting fire to his residence. I did not listen to the programme and therefore cannot confirm or deny that Nana Darkwa made that statement. However, if he did say what he is being accused of saying on national radio then he went too far. You don't make such libellous and slanderous statement on national radio without documentary evidence. This is a clear example of abuse of freedom of speech. Nana Darkwa's statement was unguarded, immature and plain stupid. On the other hand, the question that comes to mind is this: Could this be the first time that freedom of speech has been so abused in recent past? The answer is a big no! Just last year when fire gutted the Ministry of Foreign Affairs building, no less a personality than the Greater Accra Regional Police Commander , DCOP Rose Atinga-Bio made a similarly wild and stupid allegation by accusing the NPP of being behind that fire. To date, she is yet to arrest any single member of the NPP for prosecution. After making such an unsubstantiated allegation, she walks the streets of Accra a free woman and still at post. That is the beauty of democracy and one of the numerous prices we have to pay if we want to enjoy our hard won freedom of speech.
Infringing on "Freedom of Speech"
Whilst condemning in no uncertain terms the statements Nana Darkwa is alleged to have made, I similarly condemn the actions of Kofi Adams, spoke person for former President Rawlings. It is alleged that when Kofi Adams heard the statements of Nana Darkwa, he phoned into the programme to challenge the allegations after which he commandeered some police officers to the studios of Top Radio to arrest the accused. If individuals who are in one way or the other connected to certain personalities in our country could commandeer police personnel to arrest someone for making a libellous statement against a certain personality then very soon, we will return to the days of press censorship and freedom of speech, I'm afraid, will be gone for good. Kofi Adams was overzealous to please his master but the image he has created about Ghana with that singular act is to make Ghana look like a police state.
What Goes Around Comes Around
The Bible says, "You reap what you sow". The English have an adage which goes, "what goes around comes around". The Bible again says: "Do unto them, what you want others do unto you." It is no rocket science to say that when one talks to others in certain way, you will have them talk back to you in similar manner. What do I mean? Simply, you command respect but you don't demand it. During the 8 years of former President Kuffour's tenure, the NDC led by former President Rawlings ensured there was no decorum when it came to describing the NPP and Kuffor's presidency. Today, the likes of Fifi Kwettey, Okudjeto Ablakwa and others are minister of state after "setting the records straight" with blatant lies and half truths. Someone said the other time that the positions given them are their rewards for casting innuendoes and aspersions on their political opponents. Nana Akuffo-Ado was called a drug user. One Dr Asemfofro, an NDC serial caller insulted then President Kuffour. Yet none of those who made these allegations were touched. General Mosquito called the 17 presidential aspirants of NPP "The 17 thieves." President Rawlings himself still calls NPP leaders "Thieves". He still claims to know the killers of Ya-Na and calls former President Kuffour "Ataa Ayi". These sorts of uncouth language were always going to boomerang in the face of those who are fond of them. Former President Rawlings has made it his pastime to humiliate, degrade and dehumanise his political opponents and wasn't it only a matter of time before somebody tried to meet him mouth for mouth and accusation for accusation? It is true that two wrongs do not make a right. In fact it is not morally right for Nana Darkwa to make those allegations especially in the moment of grief of the Rawlingses and I condemn that but if there are any truths in the above time tested adages then one will be tempted to say to Kofi Adams that former President Rawlings is reaping what he has sown. Kofi Adams and his ilk should counsel former President Rawlings to tone down his language when he talks about his political opponents to avoid being paid back in same way. If the Fifi Kwetteys, Okudjeto Ablakwas, Kwabena Adjeis etc enjoyed their freedom of speech by false accusations and innuendoes, then why couldn't a certain small fly called Nana Darkwa? Professor PAV Ansah of blessed memory once wrote; "Haban woho yi, se onyi mu a, na wontem?" (Apologies for my corrupted Fanti) To wit, if it is sacrilegious to defecate in a sacred forest, does it also prohibit one to fart in it? To sum up the above, it libellous and slanderous for anyone to falsely accuse former President Rawlings or anybody for that matter but it is equally imperative that the latter desists from the habit of name calling and innuendoes to avoid being paid back in his own coin. If you can't take punches, please do not lace the gloves on let alone get into the ring else, you may get bloodied. Let's avoid abusing our freedom of speech but it is even more important to ensure we do not infringe on other peoples freedom of speech because our democracy needs it.