Mills arrives in Abuja to attend ECOWAS Summit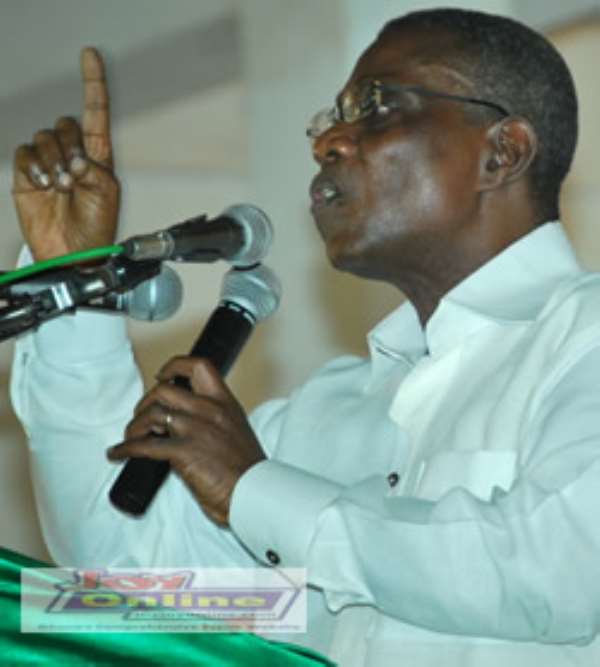 President Mills extended a message of goodwill from Ghanaians to the acting Nigerian President and assured him of Ghana's support

President John Atta Mills has arrived in Abuja to attend the 37th ECOWAS Summit that opens in the Nigerian capital on Tuesday.

An official statement from the Ministry of Information said Dr Mohamed Ibn Chambas, President of the ECOWAS Commission met President Mills on arrival.

The statement said acting President Goodluck Jonathan of Nigeria called on President Mills in his hotel and formally welcomed him to Nigeria.

President Mills extended a message of goodwill from Ghanaians to the acting Nigerian President and assured him of Ghana's support.

The statement said talks between President Mills and Dr Chambas at the airport centered on strengthening regional integration, trade and how Ghana could deepen its leadership role in the sub-region.

Dr Chambas, whose tenure as ECOWAS Commission President is coming to an end, thanked President Mills and Ghanaians for the support he received during his tenure.

He said Ghana gave him strong support when he put up a bid to head the African Caribbean and Pacific (ACP) nations which he won and that he would take up his new role as chief of the 79-nation ACP on March 1st.

The highlight of the summit will centre on Dr Chambas handing over to a new President of the ECOWAS Commission.

The Summit will also deliberate on the political situation in Niger and in Guinea and elect a new chairman for the sub-regional economic grouping formed to spearhead West Africa's economic integration.