Office abuse and abuse of vetting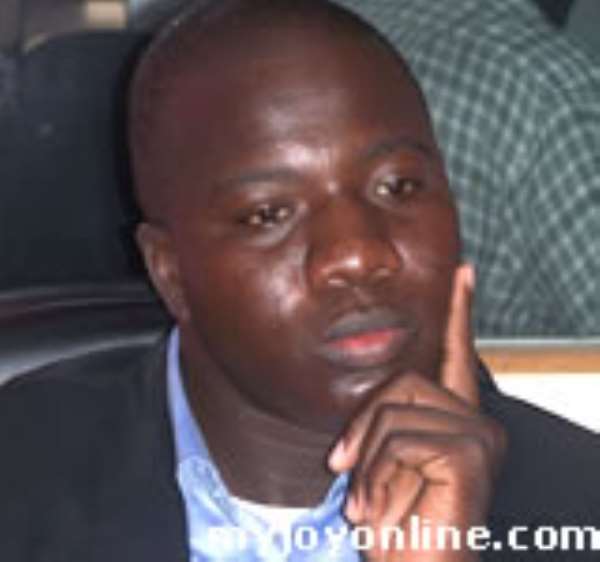 Deputy Trade and Industry Minister designate, Mahama Ayarigah

Mahama Ayariga's purchase of subsidised tractors appeared so simple an office abuse. He applies, on an office of the president letterhead (because that is where he works), to the in-charge of the Agriculture Mnistry, to procure two subsidised tractors.
He and the Agriculture Minister ran into each other and the latter lets him in on publicly-unavailable information that he could apply to buy three more tractors.
Mahama applies for the three extra for a deposit of one thousand Ghana cedis only, less than a tenth, on top of the nine thousand he had paid for two.
Then he forms a company, precisely a 'konom tea,' post priori in what should have been a priori condition for securing the tractors. And all this is okay, not an abuse of office.
This was a good vetting job. A ministerial position comes with judgments and discretions. It comes with unfair advantages and the strength along with fortitude to resist using inside information to take undue advantage.
Chapter twenty-four of our 1992 Constitution is much about checking unfair advantage for those in control of the public purse.
The revelation that the presidential spokesperson initially collected his ex gratia was perhaps the most informative. He won't tell the committee what transpired between him and the point-man who authorised its payment.
But it was clear to me Ayariga sneaked behind his boss to collect it immediately he and the gentleman had agreed upon the payment.
Then he did a u-turn to condemn what he himself had pocketed on the orders of his unsuspecting boss.
Truly, money is being put into pockets that are close to the presidency even as myriads of new or jacked up taxes are pick-pocketing those of us far away from the presidency.
In some places where people are serious about checking corruption among public officers, Mahama would never be a minister for that singular act.
But I can hear his boss, who was (or still is) going to jail all Kufuor's ministers, excusing Ayariga because he is not the only one who collected his ex-gratia. Neither is he the only one who bought five tractors with a pittance down payment of ten thousand Ghana cedis.
The president would have asked anyone on the committee to cast the first stone for never having taken advantage of his/her public position to make money.
Alban Bagbin's vetting was lees than thorough. I consider the national pledge issue as insignificant. But he should have been made to swallow his own mischief of embarrassing my classmate, without any justification whatsoever.
At the time, I told a radio station that we don't have a national pledge. I added the pledge man Kutu himself was tied to the stakes and shot and that, as far as I am concerned, he took that pledge along with him to report to his predecessors including Kwame Nkrumah and Kofi Busia.
Kutu, the pledge man, was dispatched by Alban Bagbin's mentor and benefactor, Jeremiah the executioner, who 'born the dog' called P/NDC.
There is talk that the Works and Housing Ministry is full of money. It seems, then, that my man Bagbin could not resist the idea of sitting on top of that treasure trove.
I did hear him on radio say he believed a Majority Leader is more powerful than a Minister. But the Majority Leader's power is without the backing of money the Minister controls.
If, indeed, there is a lot of room for conflict of interest and other unconstitutional means for money making in that ministerial public office, I would have loved to see and hear the committee name examples of the temptations for Alban to provide corruption-resistant responses.
I do not begrudge comradeship and forbearance among house-mates. I will defend my mates of whatever form at all times. But if we want real separation of powers that will galvanise our democracy, house-mates should know a minister as the executive who is no friend even when s/he doubles as a house-mate too.
Vetting is an onerous responsibility on the legislature to rid the executive of crooks and con men/women.
Failure to achieve that will be tantamount to negligence and abuse of vetting. I don't know if there is some provision on our statutes one can invoke against that kind of failure. I can bet the lawmakers, though, that I am searching hard for that.
By Kwasi Ansu-Kyeremeh/Daily Guide