Kufuor can't locate 'official' residence, but government insists 'we've given you'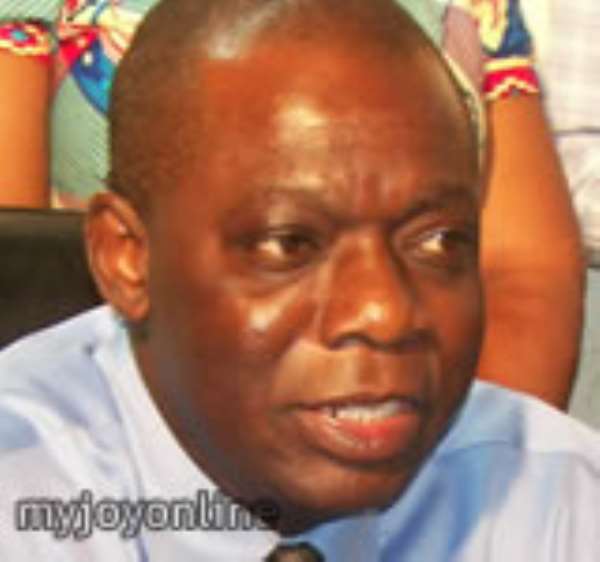 The Office of ex-president Kufuor is challenging the government to indicate which residential facility at the Airport Residential Area has been allocated to the ex-First Family.
The office is again challenging the government to provide details of who negotiated on behalf of the ex-president when the decision to provide the residential facility for Mr Kufuor and his family was made.
Mr Frank Agyekum, spokesperson for the ex-president, threw the challenge in an interview with Joy News' Dzifa Bampoe on Monday.
His comments came only hours after deputy Information Minister, James Agyenim Boateng had disclosed that the government had decided to house Mr Kufuor at an Airport West residence.
Agyenim Boateng explained that the facility is undergoing renovation and would soon be ready for habitation by the ex-first family.
Mr Agyekum however insists the assertion is untrue and that no official from Mr Kufuor's office had been contacted over the matter.
The issue about the residential facility for Mr Kufuor has become topical following the government's decision to, as a matter of urgency, provide ex-president Jerry Rawlings with accommodation after his (Mr Rawlings') house was consumed by fire, Sunday.
When Joy News contacted James Agyenim Boateng on the matter, he stated unequivocally that the government had indeed made such a residential arrangement for Mr Kufuor.
He does not agree with the position of Mr Agyekum and counseled him not to scandalize the issue.
According to Agyenim Boateng, he was appropriately and adequately briefed on the facility being renovated for Mr Kufuor and has no reason to doubt the information coming from government sources.
Asked if the facility was exclusively for residence or was meant as an office facility, Mr Boateng conceded he did not have details of that information.
He however maintained that the government indeed had made such an allocation and with the prior approval and knowledge of Mr Kufuor's office.
Story by Nathan Gadugah/Myjoyonline.com/Ghana