Ghanaians lack objectivity and constructive critique…Emile Short tells radio listeners in Kumasi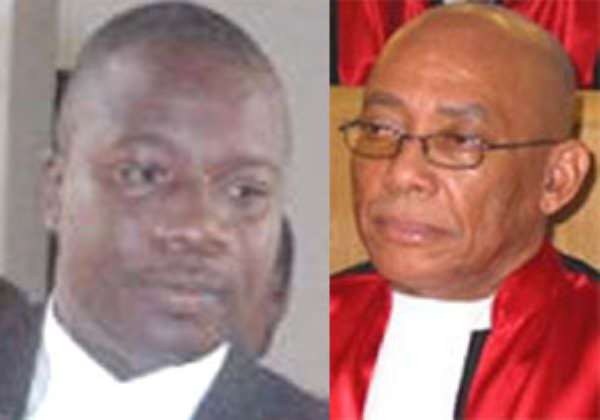 THE Commissioner for the Commission on Human Rights and Administrative Justice (CHRAJ), Mr. Francis Emile Short, has bemoaned what he described as "lack of objectivity and constructive critique of issues in the country's political system."
The CHRAJ Boss said the hasty way with which people jump to conclusion on the outcome of issues, depending on which political divide he or she belongs to, was very worrying, adding that the phenomenon must stop, if the country wants to develop its young democracy.
Commenting on the Commission's final report on the investigation conducted into the petition filed by the Progressive Nationalists Forum (PNF) against the former Presidential Spokesperson, Mahama Ayariga, the CHRAJ Commissioner described the vile criticisms being leveled against the Commission as unjustifiable, asserting that the issue has been over politicized by Ghanaians.
The Commission has come under intense criticisms, particularly from members of the opposition party and the PNF, who have raised questions about the credibility of the work of the Commission, considering the haste with which they released the report.
The former Bawku Central MP was dragged to CHRAJ by the Progressive Nationalists Forum on grounds that he abused his office as the Spokesperson to the President to inappropriately acquire tractors meant for under-privileged farmers.
But reacting to the allegations in an interview with KESSBEN FM, the Commissioner of CHRAJ said there was nothing wrong with the timing of the release of the report, neither was the Commission pressurized to come out with the findings.
According to him, the Commission deemed it fit to release the report in order to make the job of the Parliamentary Vetting Committee very simply, taking into consideration the fact that a lot of Ghanaians had interest in the case. "To us, we saw nothing wrong with the timing, it could have come at any time, but we felt it would be prudent to clear doubts and make the job of the Appointments Committee easier for them," Mr. Short noted.
He further denied the claims by PNF that the Commission did not make copy of the report available to them before divulging it to the media, explaining that the commission after compiling the report, attempted unsuccessfully to reach the petitioners, but their mobile phones were off.
The CHRAJ Commissioner, however, said he was very worried about the sordid attack on the integrity of the body, rather than finding time to peruse the findings. "But I am not surprised because in Ghana we bring politics into everything we do, if it is against party A, then you have people reading political meanings into it and if it is against party B, the same thing; when will Ghanaians wean politics out of issues and subject matters to critical analysis."
Mr. Short noted that Ghanaians ought to change their attitudes and mentality and adopt positive approach to issues rather than allowing themselves to be blindfolded by politics. He maintained that CHRAJ is an independent body which cannot be manipulated or influenced in anyway by powers that be and said the Commission would continue to execute its mandate and deliver justice without fear or favour.