All the Baby Ansabas of Ghanaian journalism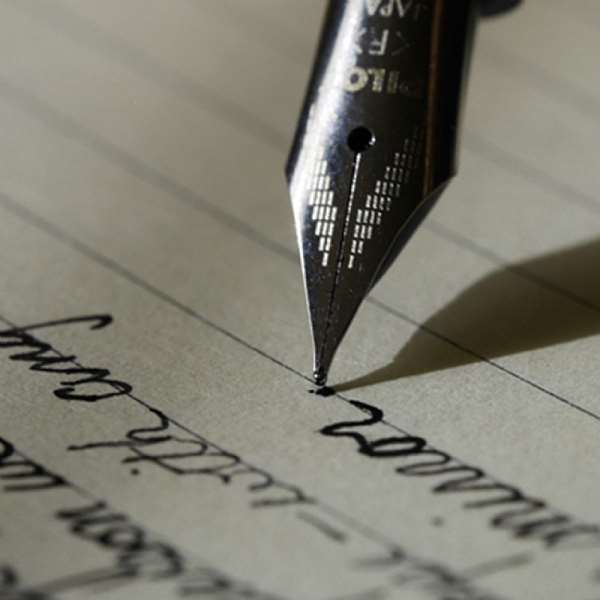 MR. EBENEZER Ato Sam, otherwise known as Baby Ansaba, would have earned the sympathy and admiration of some of us, if he had stopped at confessing publishing fabrications about the illness of the then candidate John Evans Atta Mills.
After all, it takes a certain amount of courage to confess your sins or crimes publicly, since much a confession can attract public opprobrium, hatred, ridicule and contempt, if not possible prosecution.
Secondly, it is an inherent part of our human nature to make mistakes, even do wrong. Show me an adult who has never made a mistake or committed a sin or a wrong, and I will show you the face, not of an angel, but of God Himself.
What dried up the well of sympathy in me, were the statements which Baby Ansaba went on to make, not to talk of the circumstance surrounding his running over a priest.
First, consider his confession that he fabricated stories about the illness. The illness of then candidate Mills was not a secret, though some of us still do not have the details. Had he not gone to China and South Africa for medical treatment? Had some members of the National Democratic Congress ((NDC) not publicly expressed concern about the presidential ambitions of a sick person and his staying power during the campaign?
According to Baby Ansaba, he did not merely stop at reporting candidate Mills' illness, which was a legitimate journalistic function, but, wrote, for example, that the candidate had fallen into a coma and been rushed to hospital.
The media is said to have threefold functions: to inform truthfully, educate usefully and entertain healthily. It is not proper journalism to deliberately tell lies, mis-educate people, and incite people, and corrupt public morality, through dubious entertainment.
What Baby Ansaba did went beyond decorum. Unless, you have an infantile mind, or you are unbelievably insensitive, you do not laugh at a person on account of the sickness he suffers from.
Baby Ansaba ridiculed a fellow human being who, in his period of illness, needed words of encouragement, and not ridicule. Indeed, President Mills would have been within his rights as a human being to have nothing to do with Baby Ansaba for the rest of his natural life.
Baby Ansaba should feel properly ashamed that President Mills, far from seeking ways to retaliate against his shameful, unprofessional conduct, rather chose to forgive him, and even go so far to take him on an official duty in Trinidad and Tobago. But, what made Baby Ansaba confess? Was it a genuine prick of conscience? Was it a means of bettering his financial, social and journalistic circumstances? Was he persuaded by somebody?
Baby Ansaba bemoaned the fact that in spite of all his fabrications against candidate Mills, former President John Agyekum Kufuor never included him as a member of the press corps that accompanied the former President on his numerous trips abroad.
Candidate Mills becomes President Mills, and hey presto, the traveling fortunes of Baby Ansaba improved dramatically. The new President takes Baby Ansaba to Trinidad and Tobago. He has let it be widely known through the media that he would not refuse another offer to accompany the President on a foreign trip.
Is Baby Ansaba so infantile, so lacking in self-respect that he is prepared to sell his conscience, if he has any to begin with, for a mess of pottage? If it came to it, would he sell his soul to the Devil even if the end would be Hell for Him? I thought that if you wanted to sell yourself, body, conscience and soul, at least you would drive a hard bargain. Not Baby Ansaba.
This Baby Ansaba, this man who gives us every reason to question his intelligence, honesty, and integrity, tried to defend himself by saying that he was not the only one who had fallen foul of the dictates of morality, and the demands of journalistic ethics.
He referred to the "DAILY GRAPHIC" report of the shameful police raid on the industrial premises of Kinapharma. What he chose to ignore was that the "GRAPHIC" never fabricated the story. The police initially attacked the "GRAPHIC" report, only for them to admit the following day that the paper's report was right, apart from the fact that according to the police, two, but not three persons were detained
Baby Ansaba felt great as he reflected on the fact that he had had the courage to confess. Like the lizard that fell from the iroko tree, Baby Ansaba decided to praise himself, even if no one else would.
If Baby Ansaba realised the enormity of the shame he has brought to himself, and the damage he has caused profession of journalism, he would stop praising himself, quit media practice, apologise to his colleagues and all Ghanaians, especially, those who read his paper, before throwing himself into the sea.
Then, like our brother Nigerians, as we see him drown, we will say, "Good riddance to bad rubbish."
Of course, Baby Ansaba is not the only villain polluting the journalistic atmosphere. There are many Baby Ansabas out there. In different ways, they also pollute the air.
For example, some who have blundered into the profession, either do not know the ethics of the profession, or simply do not care as long as they achieve personal, political or mercenary objectives. They are blackmailers and media terrorists.
Like Baby Ansaba, they peddle falsehood, and when their victims protest, they reply, "We stand by our story. You can go to court if you wish."
They write misleading headlines that have nothing to do with the accompanying stories. They take a small truth and weave a web of lies around it. They indulge in horrible, unprovoked abuse of their victims. As long as they serve particular ends, everything goes.
Sometimes, one regrets that journalism practice is not regulated by the kind of law that regulates the medical profession or the legal profession. Anybody at all who has a mind to it, can establish any rag, call it a newspaper, and begin to bring the practice into shocking disrepute.
As for Baby Ansaba, it is entirely up to President Mills to handle him as he sees fit. My advice to him (President Mills), however, is to realise the kind of motive that drove this 'Baby" to fabricate his stories, and what made him confess.
By the way, has he found his driving license and submitted to the police?