Four Coys Eye Ghana's Bauxite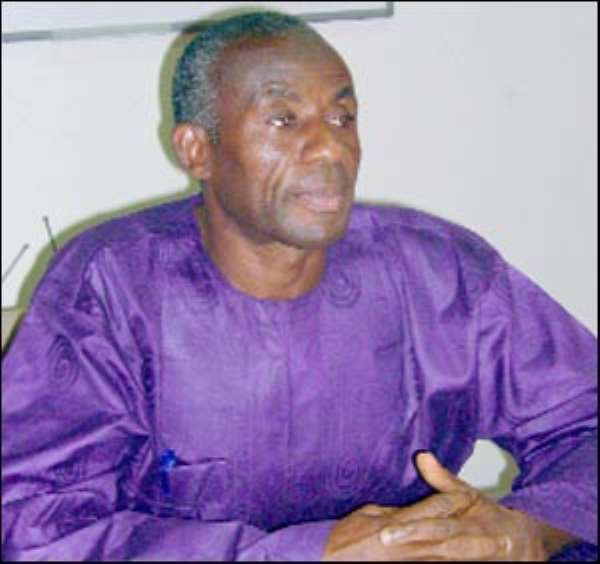 •Collins Dauda
Ghana, which is the third largest bauxite producer in Africa, has attracted four mining companies.
The four companies, including the Aluminium Company of America (ALCOA), Global Ventures, VIMETCO NV and Alara Resources, have been granted access to an area at Nyinahin.
Collins Dauda, Minister of Lands and Natural Resources disclosed these in Parliament yesterday when he answered questions on issues related to his outfit.
Ghana is a major producer of bauxite, producing over 683,653 tonnes annually, with the Ghana Bauxite Company being the only company that mines bauxite in the country at Awaso.
The Nyinahin deposits in the Ashanti Region are marked as the largest so far discovered in the country, with estimated resources of 350 million tones, which is made up of 44.5 percent alumina.
The bauxite occurs as a literate capping over the hill-tops and ranges in thickness from 12 to over 20 meters.
The Minister, who is also the Member of Parliament (MP) for Asutifi South, stated that the companies are yet to apply for licences, stressing that "the  Minerals Commission is currently evaluating their applications."
He explained that the Ministry might grant licenses to the companies based on recommendations from the Minerals Commission.
"The performance of the company depends largely on the efficiency of the railway system, but during the period under review the company had problems with the Ghana Railway Corporation over tariff increases, which affected the company's production," he added.
Christopher Addae, MP for Bibiani-Anhwiaso- Bekwai questioned the minister about measures that government was adopting to support local mining companies to enhance their capacity to compete effectively in the industry.
Answering the question, Mr. Dauda noted that plans were far advanced to encourage Ghanaian investments into mining related and ancillary industries.
He maintained that government had introduced a differential mineral right fee structure, noting that Ghanaians would be required to pay an average of 10 percent for foreign applicants.
According to him, a total of 200 Ghanaians are currently in the exploration business.
On small-scale mining, the Minister said government is implementing strategies such as the provision of credit facilities and geological investigations to develop capacities with the aim of improving living conditions in the country.
By Emelia Ennin Abbey