Why is Kumawuhemaa Such a Callous "Sikadicious" Royal?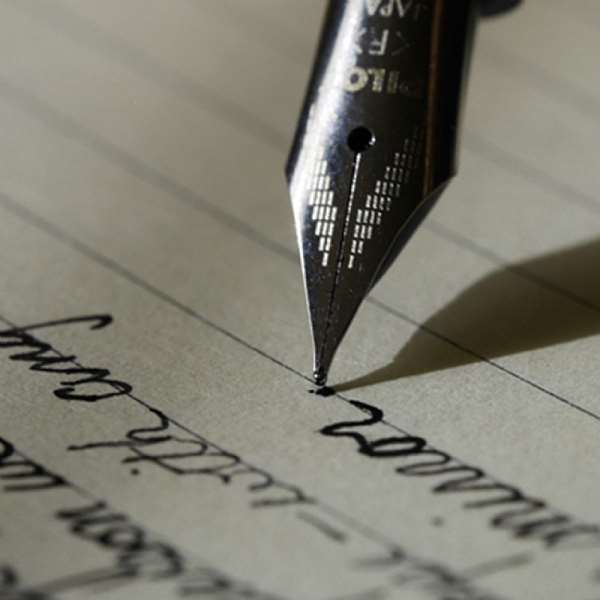 Simply put, it's genetic. A recollection of the mystery surrounding the ascendancy of her foremost matrilineal forebear to the Kumawuman paramount throne explains it all. This ancestor in the person of one Yaw Dabo, the son of "AYO", was not only a subtle traitor but a schemer, and a subverter.

A Juabenhene in the 1800's during the reign of Asantehene Osei Yaw Akoto had instigated other "Amanhene" to revolt against the overlordship of Asantehene. Had his hatched plot succeeded, the feasibility of the fragmentation of the Asante Kingdom would have been quite overwhelming. When he failed in his attempt, as Asantehene rather mobilized forces against him, he sought to escape Juaben via Kumawu. This led to what later became the "Akwantu Kese" of this chief with his entourage and trusted subjects to New Juaben in the Eastern Region.

Yaw Dabo, then Nana Osei Yaw Akoto's brother-in-law as Nana Osei Yaw Akoto was married to his sister Okomfo Yaa Mansah, also a daughter of "AYO", sneaked to Kumasi with the news of the Juabenhene's escape via Kumawu. He told his brother-in-law, the Asantehene, that Barima Okyere Baafo3, the then Kumawuhene could have arrested or killed the Juabenhene but he rather facilitated his escape. He accused Okyere Baafo3 of sending troops with guns only filled with gun powder but without bullets to confront the escaping chief. He also told Asantehene that the troops also fired their fake shots upwards into the air without aiming them at his enemies.

Nana Osei Yaw Akoto sent for Barima Okyere Baafo3, the messengers carrying what is "Mponponsuo", an object signifying that they had come from the Asante Overlord. Barima Okyere Baafo3 trekked to Kumasi as summoned by Nana Osei Yaw Akoto. He was questioned why he did allow the Juabenhene safe passage through Kumawu? He responded thus, "Nana mmogya nna", He was asked to explain what he meant by that. He said, "Nana, Juabenhene is your close relative (brother or uncle in that sense). How could I kill him without incurring your anger in the near future, being accused of killing your uncle? I know there has been a problem between both of you but being relatives, sooner or later, and with the passage of time, time being a healer, you will settle your differences amicably" Is his quick thinking not an inference to similar biblical issue involving King David and his son Absalom? King David wept bitterly when he learnt of Absalom's murder by his soldiers after Absalom had revolted against him. This was a perfect example of "Mogya nna" scenario. Nana Osei Yaw Akoto saw sense in the action taken by Kumawuhene with regards to allowing Juabenhene escape death.

On his way back to Kumawu, Barima Okyere Baafo3 was ambushed and murdered along with his entourage. Were his assassins merely highwaymen or what is modern day contract killers? Oh, what a doubtful co-incidence? Yaw Dabo of dubious character once again rushed to Asantehene carrying the news of Kumawuhene's murder. His brother-in-law directed him to proceed to Kumawu to act as a regent and see to the burial of the chief. What a shame, Yaw Dabo.

The above story briefly narrates how the first ever later to be called Ankaase royals ascended to the Kumawu paramount throne. Is there then any wonder how wicked these supposed royals have been since? The late Barima Asumadu Sakyi II and the current Kumawuhemaa typify the callousness of Yaw Dabo, that son of that beautiful docile but very unfortunately a slave girl brought over from Ejisu to Kumawu palace.

How on earth should Yaw Dabo be full of evil and desire to unseat the very chief when a tiny opportunity presented itself? Is it how things are done in his ancestral Fulani land? Oh my gosh! Like father like son. Almost all the Ankaase royals have been darn wicked. Wickedness is within their genes.

Kumawuman people are suffering from the scarcity of essential development to even the unavailability of potable water. Are there toilets in their so-called District Capital of Kumawu Sekyere Afram Plains? Why then do their children and others defecate in their backyards and the nearby bushes if there were public toilets? Does the queen give a hoot? All she cares about is embezzling Kumawuman funds, selling any piece of land that comes into her warped mind to spend the money on her boyfriends. Is the current Asantehene benefitting from her wayward spending?

Kumawuhemaa is selfish. She is not a farsighted leader because she was not made one by God. She is following the very footsteps of Yaw Dabo.
The biblical Sarah, Nana Abraham's wife, was right to have chased out Hagar and Ishmael, concluding from the wickedness of the Kumawu Ankaase royals. She never wanted the slave's son to compete with Isaac over the inheritance of Nana Abraham. If the Ananangyas and the Odumases had done same, they wouldn't have suffered the untold deaths and hardships they have been subjected to all these years by the Ankaase royals.

Asantehene, what is your take on this? Until when will you sit in the comfort of your palace dithering whilst the descendants of "AYO" take Kumawuman people for fools and a rough ride? Until when will you allow your sexual relationship with Kumawuhemaa dictate the outcome of the chieftaincy disputation, holding Kumawuman citizens in limbo? Until when will you sit nonchalant, whilst the queen continues with her plundering? A King Solomon indeed!

The Asantehene can make things easier for him if he wants to. The answer to the Kumawu chieftaincy dispute lies in the public narration of each contesting family's history. The Biblical King Solomon would have solved this problem within seconds that it was taken before his court. Why are you taking ages? Mind you, you have been accorded the needed respect. Don't overstep the boundaries as doing otherwise will be catastrophe. Sex should in no way be a determinant in this case but facts on the table. Kumawuhemaa had better know her history. What has been divulged here is just the tip of the iceberg.

As an appointed vessel carrying God's message across, I shall always be bold. I am not going to pamper anyone but to speak the truth no matter how much it hurts. I shall always be assertive when expressing my views as may be directed by God. Cowards have no portion in God!

John Fosu