Visa contractor swindles 36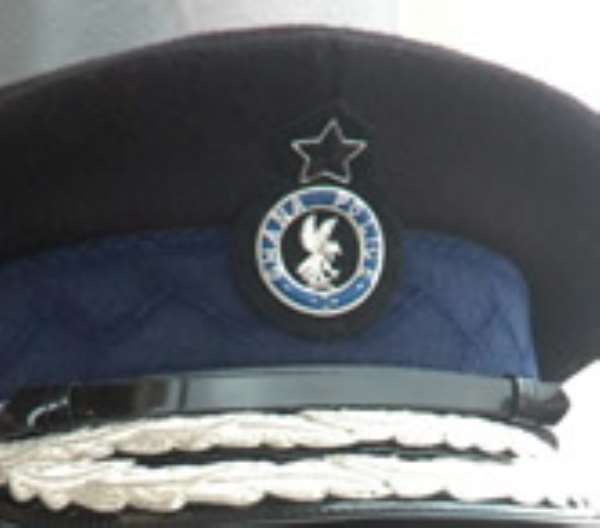 A self-styled visa contractor, who allegedly lured some residents in the Kumasi metropolis and its environs into paying him various sums of money to facilitate the processing of their travel documents to Canada and Australia, has had a head-on collision with the law.
Kingsley Ntiamoah, 54, succeeded in collecting GH¢95,085 from 36 victims, who were so eager to travel outside the country to seek greener pastures. Ntiamoah, however, failed to procure the required visas and the travel documents for them.
He was thus arrested by the police early this week after playing a hide-and-seek game with his clients for more than one year.
It was when they realised that they had been swindled out of their monies that some of them complained to the police about the activities of Ntiamoah.
As many as 55 Ghana passports belonging to his victims and other travel documents were found in his Buokrom office in Kumasi when the police searched his office.
The suspect is currently in police custody to assist in their investigations after he appeared before a Kumasi Circuit Court last Wednesday.
So far, 36 of his victims have lodged various complaints with the police and 23 of them have already submitted their statements, indicating how they were swindled out by Ntiamoah.
Indications are that many more would trickle in to lodge similar complaints about the trauma the suspect had put them through.
According to the police, the victims paid between GH¢6,500 and GH¢1,200 to facilitate their travelling to Canada or Australia, depending on their interest.
Briefing The Mirror, the Ashanti Regional Police Public Relations Officer, Chief Inspector Muhammad Tanko, said the suspect, who styled himself as a prominent visa contractor, assured them since January, 2009 that he would secure travel documents for them.
He said after charging them between GH¢1,200 and GH¢6,500, depending on their destinations and how fast they wanted their documents to be processed, Ntiamoah vanished from the office at Buokrom and relocated to an unknown destination, making it unlikely for his victims to trace him.
Chief Inspector Tanko said while in his hideout, Ntiamoah, who had already given out his cell phone number to his victims, continued to interact with• them, assuring them that he was in Abidjan and was urgently processing the said documents and making some necessary arrangements.
According to the Regional Public Relations Officer, the suspect sometimes told his victims on phone that he was in Kenya, making similar arrangements to facilitate acquisition of the requisite documents.
He said it was only when the victims later realised that they had been fooled that they started reporting individually to the Police about the operations of Ntiamoah.
He said based on the report and the description of the suspect, the Police started vigorous investigations, and through that, they succeeded in arresting the suspect in his hideout at Kwamang, near Offinso in the Ashanti Region.
He said the police also found Australia medical forms with passport pictures of his victims embossed on them and some complimentary cards belonging to the suspect.
He said the police were investigating the case and believed that the suspect had some accomplices who assisted in his dubious operations.