Ayariga was a convenient target to impugn Mills' integrity - Ablakwa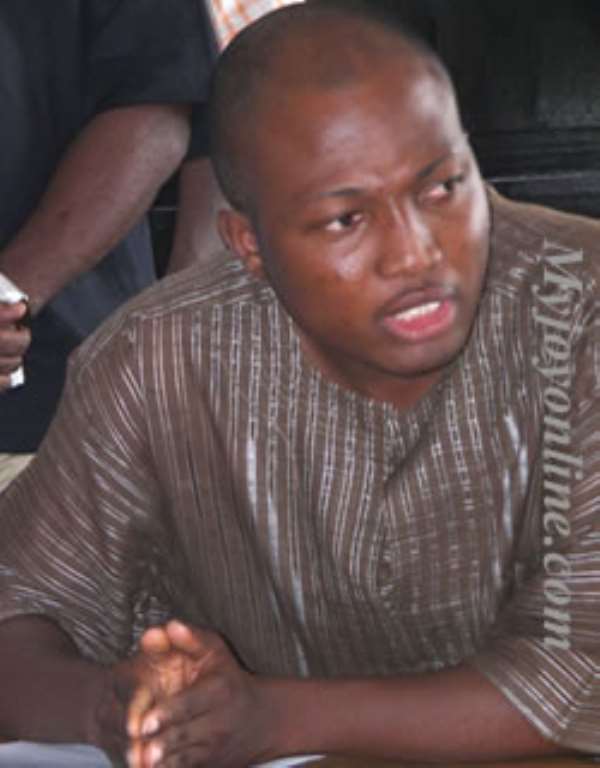 Sam Okudzeto Ablakwa, Deputy Information Minister

A Deputy Minister of Information, Samuel Okudjeto Ablakwa, has said that the controversy that surrounded former presidential spokesperson Mahama Ayariga's acquisition of tractors was motivated to impugn his integrity and that of the president.
He claimed that the Deputy Minister-designate for Trade and Industry was a convenient target due to his proximity to the presidency.
Mr Ayariga reportedly acquired five tractors, soon after the ruling National Democratic Congress (NDC) assumed office, to help underprivileged farmers in his constituency with access to ready and cheap tractor services for ploughing.
His action has generated so much controversy that when Mr Ayariga appeared before the Appointments Committee of Parliament on Thursday to be vetted for his new position, he was drilled with questions in relation to the acquisition of the tractors.
Prior to his appearance before the committee, the Commission on Human Rights and Administrative Justice (CHRAJ) cleared Mr Ayariga of any wrongdoing in acquiring the tractors.
Mr Okudjeto Ablakwa, reacting to media reports about Ayariga's vetting on Metro TV's Good Morning Ghana programme noted that the outgoing presidential spokesperson was only interested in helping farmers in his constituency and not because of any personal gain.
He stated that Mr Ayariga is not the first politician to have benefited from such a provision from the Agricultural Ministry, questioning the motive of those who were condemning him [Ayariga] and still calling for further investigations.
On his part, the Member of Parliament for Okaikoi South, Nana Akomea, who was a co-panelist on the programme, noted that it is in Mr Ayariga's own interest that issues surrounding his acquisition of the tractors have been clarified by CHRAJ.
He was optimistic that Mr Ayariga would not be victimized even though the appointments committee seeks further clarification before approving his nomination or deciding otherwise.
By: Dorcas Efe Mensah/Myjoyonline.com/Ghana