GRIDCO/VRA ask consumers to pay more for better service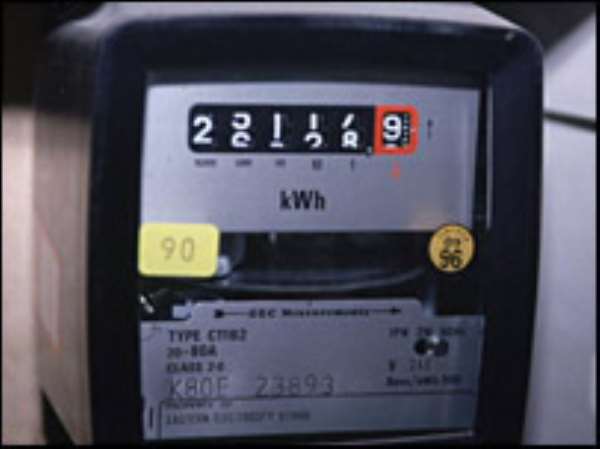 The country's power suppliers, the Volta River Authority (VRA), Ghana Grid Company (GRIDCO) and the Electricity Company of Ghana (ECG) are together demanding and justifying tariff increment to meet their current production cost.
According to Charles Darko, CEO of GRIDCO the tariffs are the only source of revenue to cover their operations.
In an interview on Citi Breakfast show, Mr Darko said there has not been any increase in the transmission service tax which was initially part of VRA tax called the bulk supply tariff (made up of the generation tariff and transmission generation tariff).Over the years emphasis was placed on generation tariffs.
His comments come just a day after the three bodies held a joint press conference to press home their demands for tariff increases.
He said the press conference was to educate the general public on the various roles each company play in terms of power generation and supply in the country.
The increase in tariffs, he said will be used for more transmission lines, development of sub-stations, transformers thus improving the quality of service.
The overall tariff increase being asked by the VRA (the generator of the power), GRIDCO (the transmitter) and the ECG (the distributor) amounts to 437 per cent.
The Public Relations Officer of the VRA, Gertrude Koomson also said the issue of debts has nothing to do with the demands for tariff increases.
Gertrude Koomson disclosed that in 2007 when they were given the increase, it was based on the assumption that they were going to get gas from the West African gas pipeline which never came.
She also attributed challenges in operational cost to the depreciation of the Cedi and the escalation of crude oil prices which they have no control over.
"All these have accounted for the need to increase tariffs and you realise the value of the tariffs that we were given in 2007 has been eroded," she said.
Gertrude Koomson indicated that they have never had full cost recovery. In 2007, they only had 30-35 per cent increase with the government taking up the difference as a subsidy which was not feasible.
She added the tariffs increment is a long term solution that they are looking for so that the operations of VRA will be enhanced if they have revenue that can take care of all the things that they have to do especially maintenance works and investments.
She assured Ghanaians that service will improve if only tariffs are increased to meet current production demands.
Story by Ernest Dela Aglanu/Myjoyonline.com/Ghana