Does Ghana Have Greatness Thrust Upon It For Nothing? By Cameron Duodu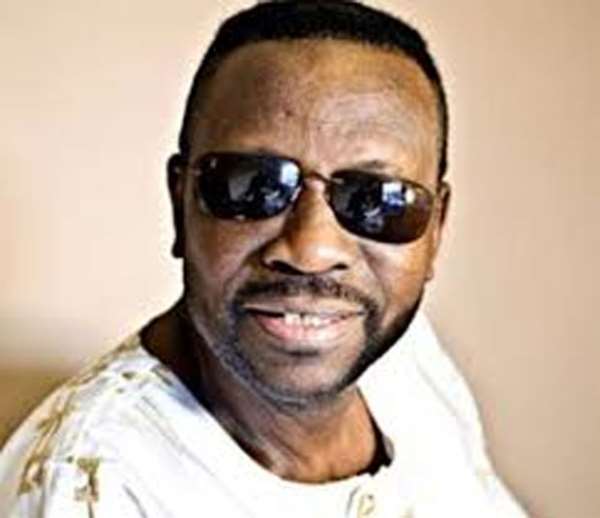 In Twelfth Night, by William Shakespeare, one of the characters, Malvolio, says to another:
…Be not afraid of greatness: 'twas well writ.
Some are born great,
Some achieve greatness,
And some have greatness thrust upon them.
I like that last line particularly well -- "some have greatness thrust upon them."
For what can explain the fact that a week which made many intelligent Ghanaians gasp at the fact that our administrators are so negligent that they have allowed our most famous secondary school, Achimota, to descend into disgraceful ruination -- threatened with closure because excreta is oozing from its broken sewerage system -- should end with Ghana's name coming up -- of all places -- during America's greatest sporting event, the Super Bowl?
To be frank, I am not a fan of American football. The stop-and-go's in that game test my patience. But the Super Bowl, which is the equivalent of a "Cup Final" in "soccer" in England, is a different ball game altogether. There is proper razzmatazz: in Sunday's game, for instance, the fifteen-minute interval was filled with a performance by "The Who"! yes -- I first heard that band in 1965, and to see how the bandsmen have been treated by the years, and whether they still had the knack to knock you out with their music, was an event in itself. (They knocked me out, and they still look good, the occasional greybeard notwithstanding.)
Well, during the game, I couldn't believe my ears when I heard the name, "Joseph Addai." pop out from the mouth of one of the commentators. I thought that probably, some foreigner's name had been mispronounced by the commentators to sound like our "Addai". So I rewound. And there it was filifili: Joseph Addai. He was playing for the Indiana Colts against the New Orleans Saints.
What!? Normally, it is Nigerians who make it big in American sports -- everyone knows, for instance, about Hakeem Olajuwon, the great basketball player. There are about seven other Nigerians currently playing in the NBA. But surprise, surprise, there is also a Ghanaian --Pops Mensah-Bonsu, in the NBA. He plays for the Dallas Mavericks.
And now, not only do we have a Ghanaian in the Super Bowl, but according to the commentators I listened to when I was watching the 44th Super Bowl (which took place in Miami, Florida, on Sunday night 07.02.2010) Joseph Addai was "the Most Valued Player" (MVP) for his team, the Indiana Colts. The newspaper USAToday led its report on the Super Bowl with his picture and described his feelings about the game's outcome in its main headline:
"Super Bowl XLIV loss bittersweet for Colts RB Joseph Addai". trust me that is some notice: to be the headline star in a game that your team lost!
The paper went on: "Indianapolis Colts running back Joseph Addai has had two stellar performances in Super Bowls in Miami. But he obviously prefers when his Colts are on the winning end.
Addai rushed for 77 yards on 13 carries, including a 4-yard touchdown run in the third quarter that gave the Colts a 17-13 lead. But that proved to be Indianapolis' final tally as the New Orleans Saints rallied with 18 unanswered points to win Super Bowl XLIV 31-17 at Sun Life Stadium.
"It's definitely a sour taste," Addai said following the loss. "I felt like we had a great game plan going in, but give credit to the Saints….Addai dominated the first quarter, tallying 55 yards on just five carries, including a 23-yard scamper that led to the Colts' first touchdown, a 19-yard passing strike from quarterback Peyton Manning to wide receiver Pierre Garcon…
"For Addai, a fourth-year running back who also had seven catches for 58 yards, the loss was somewhat bittersweet. Addai attended Louisiana State University in Baton Rouge, a little more than an hour drive from New Orleans. He lived there for five years and still spends his off-seasons in the state.
"It probably was their time, honestly," Addai said. "I feel good for the fans in New Orleans."
Addai didn't mention the Katrina hurricane of 2005, but it couldn't have been far from his mind. A great majority of the spectators and the TV audience of several millions were backing the New Orleans Saints, Addai's opponents, out of sympathy for the city's dwellers, who suffered abominably at the hands of the storm, and were less than well supported by the G W Bush administration. Everyone in New Orleans hopes that the victory of the Saints will focus attention on the attempts being made by the city to rebuild its lost heritage. The reason why Addai was so sympathetic to New Orleans -- although he had to fight to try and defeat it in the game, of course -- is that he knew personally of the places that had been destroyed by Hurricane Katrina. In America, publicity brings big dividends, and publicity doesn't come bigger than that bestowed on the team that wins victory at the Super Bowl.
So, a man of Ghanaian descent helps to win the Super Bowl. So what?
Nothing really. Except that it makes one feel a little bit special that without spending one cent on useless "rebranding", one's country's name features seamlessly in the encomiums surrounding such a huge event.
We couldn't buy that type of unsolicited name placement even if we had the money to do it. It was just a gift. Thrust upon us.
Interesting insight: I am told, on what I consider to be very good authority, that Joseph Addai is the grandson of General Kutu Acheampong!
So let us all value the name Ghana and treasure it -- in whatever we do. We should ask ourselves, "How would this appear in the eyes of the world, if they could see it?"
In that spirit, the Achimota issue should be solved so quickly that it will stop doing any more damage to our collective psyche.
It is not only in sport that we have greatness thrust upon us, for free. One of the most distinguished surgeons in Britain is Mr (now Sir) Bernard Ribeiro, for many years president of the Royal College of Surgeons of England. I first saw him on the BBC's Hardtalk TV programme, and I was smitten with his eloquence and intelligence. So much so that when the caustic Jeremy Paxman of the BBC's Newsnight TV programme, challenged me to name any of the achievements Ghana had made in its 50 years of independence, on a Newsnight special on 6th March 2007, I practically shut him up when, after mentioning our Universitiesher things, I added, "And we've also given you your current president of the Royal College of Surgeons in England."
Interesting insight: I am told that although Sir Bernard Ribeiro did not get his secondary education from Achimota School, he was born at Achimota Hospital and "was raised on the Achimota School campus. His father was a teacher at Achimota College but it appears that his parents transferred to Ethiopia so he had his secondary school education in the UK at Dean Close School, where a former Achimota Headmaster Henry Neil, whom his parents knew from their years at Achimota, was a teacher." My informant, the "information-packed" Audrey Quaye, adds, " He seems to have been very influenced by his early years at Achimota since he delights in quoting Dr. J. E. Kwegyir Aggrey and the Achimota School crest at every turn."
This is just a reminder to all of us that, as Ephraim Amu told us many years ago, "This is our Own Land. It is a thing of Great Value to us. It is Blood that our ancestors shed to grab it back and leave it to us. It has come to the turn of you and me to do something to continue what they did. Whether the nation's welfare will be preserved, or whether the nation shall be left to decay -- it is an undisputed fact that ikt is the character of the nation's people that will determine all that."
Amu also said, "This [evil] affair ought to be exposed. Who will expose it? It's me, only me alone -- no-one else but me. This job needs to be done. Who will do it? It's me, only me -- no-one else but me."
Yes, let us talk the talk and do the job. Till our nation becomes as great as those who thrust greatness upon it intended, or at least, hoped.