NDC denies calling Ekwow Spio-Grabrah before executives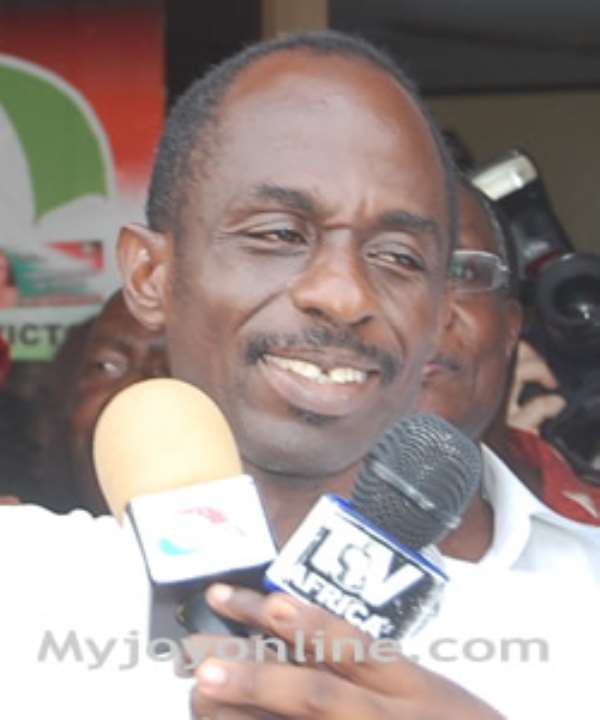 Johnson Asiedu Nketia, General Secretary of the NDC

The ruling National Democratic Congress has denied summoning Dr Ekwow Spio-Garbrah before its Functional Executive committee (FEC) as being alleged in Monday's edition of The Chronicle newspaper.
The paper reported that Dr Ekwow Spio-Garbrah, a vice chairperson of the party had been summoned by executives of the party for using its official letterhead to solicit funds without the knowledge and consent of his other colleagues.
The party's General Secretary, John Asiedu Nketia, speaking to Citi News on Monday denied the publication and said Dr Ekwow Spio-Garbrah used his own letterhead to solicit for the funds, not the party's letterhead as speculated by the paper.
"The letter that was written was not written on NDC letterheads, it was written on Dr Ekwow Spio-Garbrah's letterhead and then also, the party has not deemed it necessary to summon him as the publication implies, to any committee," he said.
He added the party only informed Dr Spio-Garbrah the need to streamline all fundraising activities in the name of the party for the benefit of transparency and accountability so as to avert any controversy.
"There was every evidence that he meant well but however, since the party over the years has come to establish some methods through which these types of solicitations can take place so that we can guarantee that whatever is donated are meant for the party, actually come to the party and secondly to prevent donors from even blackmailing people they claim to have donated to through to the party," he said.
"We thought that it should have been handled differently so these safeguards are there and then nobody gets up to tarnish anybody's hard won reputation about party fund raising and so on," he added.
Story by Ernest Dela Aglanu/Myjoyonline.com/Ghana