Use oil resources to promote a diversified Ghanaian economy - Research Fellow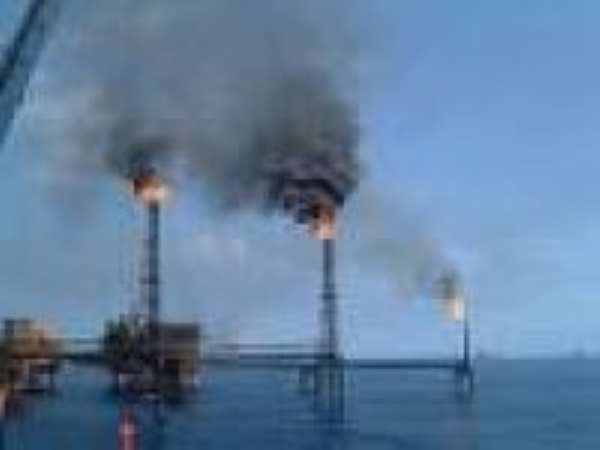 EN-GB X-NONE X-NONE
Dr Richard Darko Osei, a Senior Research Fellow , has called for judicious use of the country's oil resources to promote a diversified economy where the revenue collected would benefit both the present and future generations .
   
He said the lack of information often left the citizenry in the dark about how the government is managing the country's resources, creating unnecessary speculations and revolt as a result.
   
Dr Osei, Senior Researcher at the Institute of Statistical, Social and Economic Research (ISSER), University of Ghana , was speaking on Tuesday at a public lecture organized by the Institute and Friedrich Ebert Stiftung of Germany in Accra.
   
The lecture, which is the fourth of twelve series being organized by both institutions since August last year on Ghana's oil and gas find, was under the theme: "The Macroeconomics of Managing an Oil Boom: Global Lessons."
   
"Oil resources need not be a curse for Ghana, it can be a blessing if it is managed in an efficient and transparent manner," he said.
   
Dr Osei said proper fiscal management is crucial if Ghana is to avoid a situation where an oil boom translated into adverse macroeconomic outcomes.
   
He said an effective 'delinking of resource revenue' with government fiscal performance, made through the establishment of funds with the oil resources, would be prudent in managing the macroeconomy of the country.
 
"There should be little compromise on the quality of capital spending, and transparency must be an integral part in the management of the oil resources in Ghana," he said.
   
Dr Osei noted that many resource rich countries had experienced a slower pace of economic development caused by factors such as weak fiscal transparency and bad budget practices, mismanagement in the midst of plenty, as well as feeble diplomatic pressure by the world's leading donors, who though depend on these resources, fail to press home better fiscal practices.
   
He cited Canada, Sudan, Nigeria , Norway and Azerbaijan as examples of such countries, and called on stakeholders in the upcoming oil and gas industry to learn from their experiences in order to transparently and equitably use the revenue for the socio-economic development of the country.