Breaking News: GIA flight makes emergency landing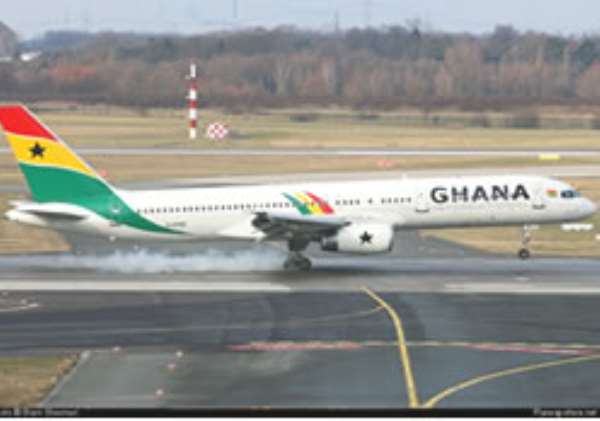 The GIA flight is said to have made a 'precautionary' landing
Joy News has learnt that a UK-bound Ghana International Airlines flight has had to make an emergency landing in Algeria.
The GIA flight GO101 is said to have landed in Algiers after passengers said they heard a loud explosion.
The 115 passengers are said to be in a state of shock, although there were no casualties.
The incident happened early Saturday morning and the passengers have since been airlifted to Libya where they are awaiting another aircraft to fly them to London, their final destination.
The flight from Libya should touch down at Gatwick by 7:30pm, GIA boss Gifty Annan-Myers told Joy News in an interview.
Mrs Annan-Myers described the flight's landing as rather 'precautionary.'