PC Appiah-Ofori blames Kufuor, Alan for divisions in NPP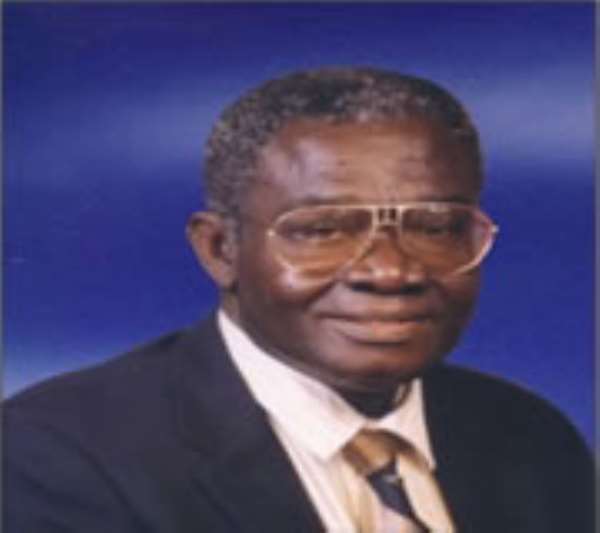 P.C. Appiah-Ofori, MP for Asikuma-Odoben-Brakwa
Outspoken New Patriotic Party MP for Asikuma-Odoben-Brakwa, PC Appiah-Ofori says events in the party indicate the ground is being prepared for another victory for the ruling National Democratic Congress come 2012.
He told Adom FM that followers of Nana Addo Dankwa Akufo-Addo, 2008 NPP presidential candidate and those of Alan Kwadwo Kyerematen, runner-up in the party's race for a flagbearer, are engaged in a campaign of attrition that is set to tear the party apart and render it no match for the governing party come the next elections.
Nana Addo and Alan have both declared interest to contest the party's flagbearership again and have been campaigning on the quiet to push their agenda.
But P.C. Appiah-Ofori blames former President J.A. Kufuor and Alan himself for the emerging divisions in the party, saying they are a major cause of the problem.
PC Appiah-Ofori wants Alan to back down on his desire to lead the party as flagbearer and instead allow Nana Addo to run again because, as he put it, Alan is still a young man and must yield that interest to Nana Addo in the best interest of the NPP. He said it is wrong that anyone who felt he wanted to lead the party is allowed to do so.
He said the party had kept faith with J.A. Kufuor even when he contested and lost the national elections until eventually he won, claiming that at the time, even though there were others interested in the position, they were ignored because everyone decided Kufuor ought to be maintained.
He said former President Kufuor is the person who attempted foisting Alan on the party, first handing him a ministerial position at the Trade and Industry Ministry, and topping it up with the Presidential Special Initiatives all to build him up and make him popular with the people in furtherance of his presidential ambitions.
P.C. Appiah-Ofori said given the importance of the PSIs, no party could have defeated the NPP if the projects had been better managed and succeeded because they appeal to rural folks, however they were mismanaged.
He recalled that in 2004 when the party went to congress, the whole event turned to a Party vs. Castle, with those the former president supported being matched against those the party regarded its own. And they voted against the Castle, he said.
He said going into the 2010 congress, the former president has his favourites again instead of remaining a neutral father in the party.
In the meantime he wants Alan and Nana to call their followers to order.
Story by Myjoyonline.com/Ghana