Nkroful man unhappy about lull in Nkrumah centenary celebrations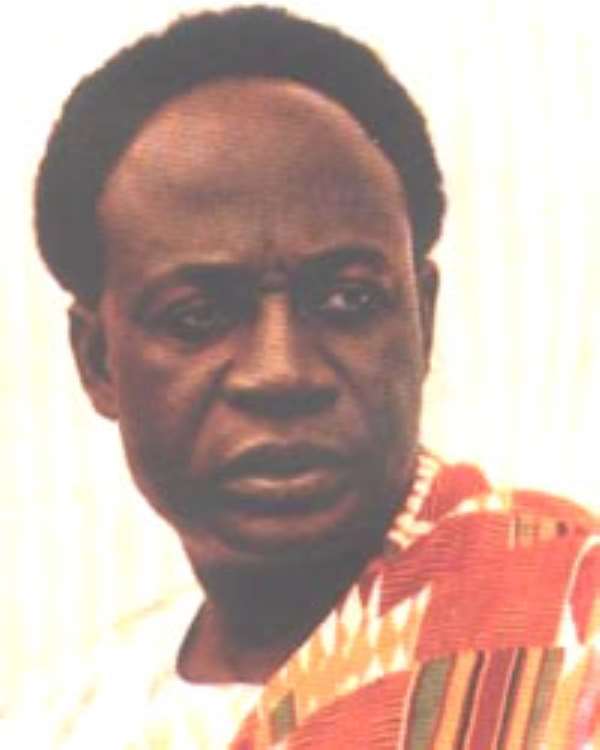 Dr Kwame Nkrumah
A resident of Nkroful, the birthplace of Ghana's first president, is asking the Nkrumah Centenary Celebrations Committee to put in efforts to revive the waning public interest in the events marking the 100th birthday of Dr Kwame Nkrumah.
Africatu Kofi Nkrumah, who walked into the studios of Joy FM to express concern about what he says is a lull in the celebrations, commended the government for making 21st September a national holiday.
He is however worried about the lack of publicity on programmes to mark the celebration.
He told of how publicity in Nkroful had been low on the centenary day.
"That shows that there is a lot of work to be done by the planning committee," he said.
He hailed Dr Nkrumah's involvement of the youth in politics and his advocacy for women in partisan politics.
Secretary of the Nkrumah Centenary Celebrations Committee, Bernard Monah, told Joy News preparations are underway to mark the second batch of events on Independence Day.
He said an event had been planned for later Thursday evening. The committee, in collaboration with the Ghana National College, will launch the fiftieth anniversary of the college.
The committee will also be organising a series of lecturers about Nkrumah and W.B.E. Du Bois.
Whilst admitting that media publicity for events marking the celebration has been low, Mr Mornah said too much hype was not necessary.
"I admit that there is low publicity but as we're aware we didn't need to keep hyping and hyping. Certain [areas] need to be a low point and then we have to reactivate," he said.
Mr Mornah also said the committee would be organising a series of radio programmes to announce the rest of the activities to mark the celebrations.