Police on massive public education to discourage abandoning of vehicles on roads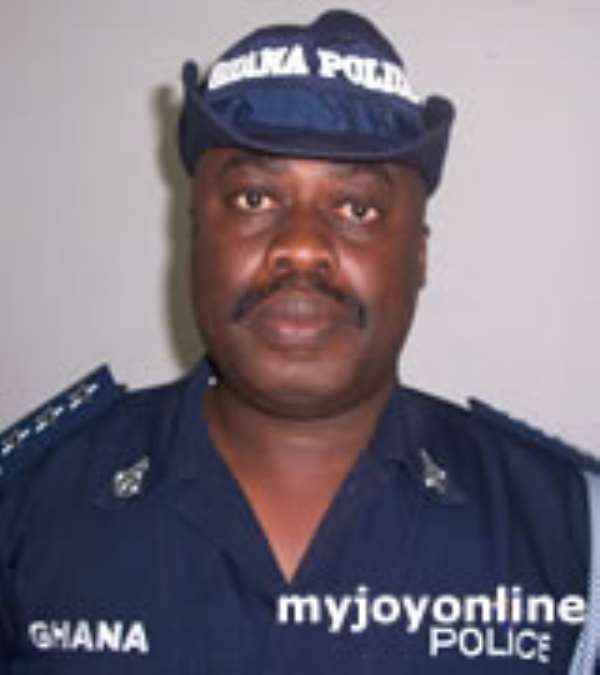 DSP Ofori
The police have hinted they may have to employ public education to sensitize Ghanaians on the consequences of abandoning vehicles on the roads.
Police Public Relations Officer DSP Kwesi, Ofori who spoke on Joy FM's Super Morning Show on Monday said the service is seriously faced with inadequate towing vehicles.
DSP Ofori's comments come amidst the increasing cases of accidents being recorded daily on the roads as a result of abandoned vehicles.
The police PRO indicated that although currently the Motor Transport and Traffic Union (MTTU) of the service as well as the city and municipal assemblies tow abandoned vehicles at a fee, that seems not be reducing the practice.
He hinted that the police would also back their public education drive with an aggressive prosecution of drivers and car owners who are found culpable of such an offence.
"We are enjoined by the motor traffic rules and laws to make sure that we park at safer grounds and not to obstruct [movement] on public highways and other roads," he told Super Morning Show host Kojo Oppong-Nkrumah.
DSP Ofori dismissed suggestions that the police service has been laid back in bringing to book persons found to have abandoned their vehicles without authority and proper road signs.
A legal practitioner and lecturer at the Kwame Nkrumah University of Science and Technology (KNUST), Kofi Abotsi, also indicated persons who have suffered injuries as a result of negligence can seek justice at the courts.
He said the state can also take criminal action against drivers whose abandoned vehicles are responsible for accidents resulting in fatalities.
"Under the laws of Ghana when you act in a manner that is reckless of such a nature as to eventually pose a danger to human life or liberties, for instance, actions could be brought against you in criminal law; and criminal negligence could actually result in your imprisonment," Mr Abotsi said.
"Indeed I would really be happy to see stringent prosecution of persons who do this," citing what he said has become a "constant phenomenon" the situation where large articulated trucks are left abandoned at the middle of major roads including the Accra-Kumasi highway.
"They are criminal to the extent that they pose a danger to all users of the road," he said.
Story by Francis Fiifi Coomson/Myjoyonline.com/Ghana