Mum given reduced sentence after 'no husband' plea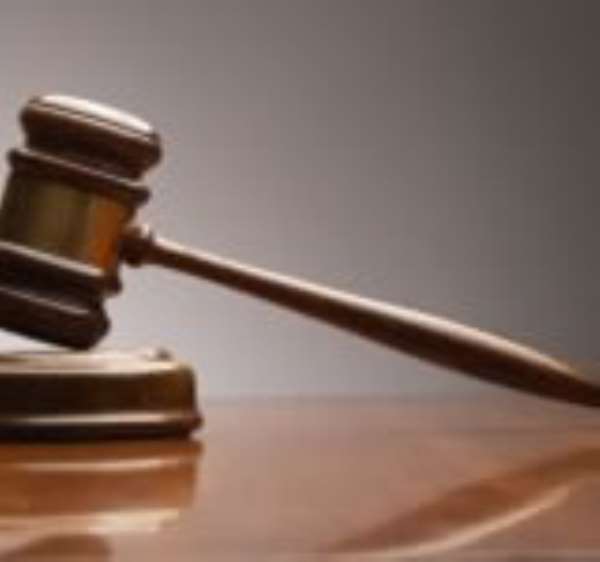 A mother of two, Akosombo Nyantakyiwaah, on Wednesday broke down in uncontrollable tears before an Accra Circuit Court, pleading with the judge to re-consider his decision to imprison her since she has no husband to take care of her two little children.
Nyantakyiwaah was to be slapped with a five-year jail sentence after she was convicted for defrauding her colleague traders of more than GH¢4,000 under the pretext of securing loans for them to expand their businesses.
Touched by her plight, the judge Mr D. E. K. Daketsey gave her a non-custodial sentence and a fine of GH¢306.00. In default, she will go to jail for three years in hard labour.
The presiding judge said he chose to be lenient with the convict on the grounds that she had two young children whose father had abandoned her to fend for them alone.
Mr Daketsey ordered Nyantakyiwaah to refund the monies she had collected from the traders.
Police Detective Inspector George Addai, told the court that sometime in July last year, Nyantakyiwaah informed her colleague market traders at the Kwabenya market that if they parted with GH¢50 each, she would secure for them a loan of GH¢1,000 each to enable them to expand their businesses.
Mrs Peace Tetteh and Mrs Boakwah Josephine (complainants) and her other colleagues, readily accepted the offer and paid the monies to Nyantakyiwaah who promised to make the GH¢1,000 available to each of them after the Christmas break.
According to the prosecutor, after collecting the money, Nyantakyiwaah vanished into thin air.
A report was made to the Kwabenya District Police Station and Nyantakyiwaah was later traced to her hideout at Koforidua, Old Tafo in the Eastern Region, and hiding under a table in the house of a priestess.
This was after she had evaded arrest on two occasions.