Dont repeat our mistakes – Bagbin to NPP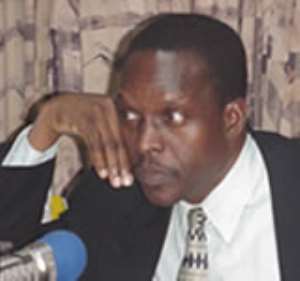 Minority leader in Parliament, Alban Bagbin who has been on the quite for sometime now has advised the government of the New Patriotic Party (NPP) not to repeat the mistakes of its predecessor, the NDC in the disbursement of the Poverty Alleviation Fund (PAF).
He admits the NDC made mistakes in giving out moneys to people for poverty alleviation, which was misapplied and hoped that the NPP would have taken a cue from that by assisting people to acquire farm lands and support them with inputs such as tractors and high yielding seeds to step up production but they had not learnt the lesson.
Bagbin told "The Evening News" that giving out monies to people without tackling the causes of poverty could not alleviate their plight. "There is always the temptation for some people who face serious deprivation to spend government loans to meet their immediate needs".
The minority leader, also MP for Nadowli North said unless, the value system of Ghanaians was tackled, poverty reduction strategies by the government would yield little results.
Elaborating on the value system, Mr. Bagbin said a significant number of Ghanaians for instance; take delight in alcohol rather than food. Bagbin said in other areas, people valued more wives than having a decent home.
The minority leader said if the value system, which he identified as the main cause of poverty, in Ghana, was not addressed, the objective of creating wealth as enunciated in the government Poverty Reduction Strategy would be undermined.
Mr. Bagbin criticised the strategy as not seeking to bridge the gap between the regions that were better developed and those struggling for development. Citing the Northern part of the country as an example, Bagbin said poverty level among the people in that part of the country is the highest. Poverty level in the Upper East region is 88 per cent, Upper West 84 per cent and Northern Region 69 per cent, saying it requires equitable measures and not equalizing methods as the government was currently doing.
He noted that all the presidential initiatives – cassava cultivation, cotton and fabrics, palm oil and salt development were all located in the southern sector of the country.
Again, Bagbin said the building of model secondary school in very district, construction of a feeder road in every region and upgrading of clinics to hospital status were being done on equalizing basis and not geared towards improving infrastructure in the deprived areas.