The Read 100 Project: Changing reading habits amongst the young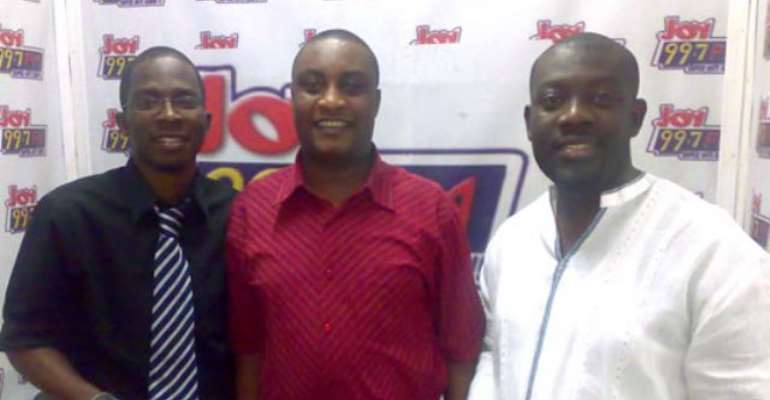 Reading tremendously influences our spoken and written English and children who do not read are likely to experience a decline in their vocabulary and grammar.
The lack of an active reading culture amongst children and students in general has contributed to poor spoken and written English in Ghana.
As part of Joy FM's social responsibility projects for 2010, the Super Morning Show (SMS) is embarking on a venture to rekindle interests in reading amongst Ghanaians, especially basic school children between the ages of 8 and 11years.
Project Coordinator Benjamin Adu-Boahene and the Head of Talk Programmes at Joy FM, Papa Kow Acquaye, joined SMS host Kojo Oppong-Nkrumah in the studio on Thursday to explain to listeners what the programme entails.
The READ 100 Project starts in February. In the first phase of this R100, listeners will be encouraged to read a book recommended by and discussed on the show.
In the middle of the month, listeners will be encouraged to visit the SMS web portal to answer questions demonstrating their knowledge of the book.
At the end of each month, there will be a competition to test knowledge on the book and the best-performing readers will be awarded.
Ultimately, one child may find themselves reading their way all the way to Disneyland in the US.
Keep listening to the Super Morning Show for more on this exciting project. Joy FM is undertaking this project in collaboration with various interest groups across the country.