Federer In Aussie Open Semis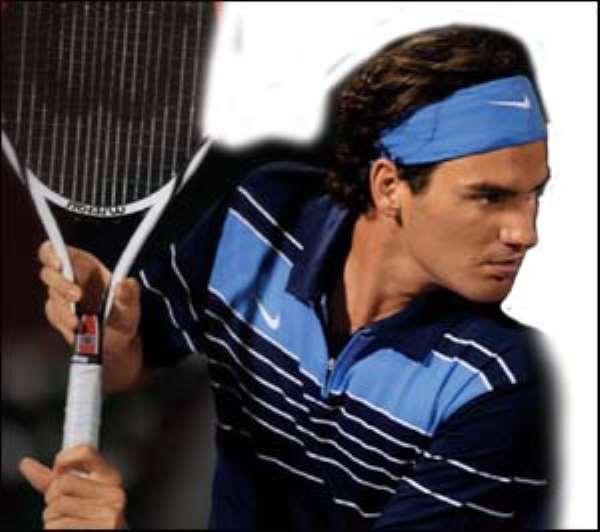 Roger Federer
Top seed Roger Federer overcame a shaky start to see off Nikolay Davydenko and reach the Australian Open semi-finals.
From a set and 3-1 down, the world number one took an incredible 13 games in a row and won 2-6 6-3 6-0 7-5.
Davydenko staged a mini-revival in the fourth set, saving a match point at 5-4, but he could not force a decider.
Federer's 23rd consecutive Grand Slam semi-final will be against Jo-Wilfried Tsonga who beat Novak Djokovic 7-6 (8-6) 6-7 (5-7) 1-6 6-3 6-1.
It was a repeat of the 2008 final but having lost that in four sets, 24-year-old Tsonga gained revenge with an absorbing - albeit error-strewn - victory against the third seed in a match lasting almost four hours.
Djokovic looked set for victory when he cruised through the third set, but having dropped serve in the fourth, he immediately left the court, telling the umpire he was about to vomit.
On his return, the Serb, who retired from his quarter-final a year ago with heat exhaustion, quickly found himself 5-0 down and never really recovered, Tsonga powering through the decider in 33 minutes.
Djokovic congratulated Tsonga on a "great match" before explaining: "It was unfortunate that I couldn't perform at the level I wanted to in the fourth and fifth sets.
"I don't want to find excuses for my loss, but, you know, I went to vomit and I had diarrhoea before the match.
"Just a terrible feeling. It's been a great tournament for me, so it's just a bad way to not to be able physically go through the whole match."
For Tsonga, however, fitness was not an issue and the Frenchman said: "I was in good shape, maybe a little bit better than him.
"I saw he was not very good, but sometimes, you know, he do that and he win..."