Deputy head of National Service Scheme axed per phone call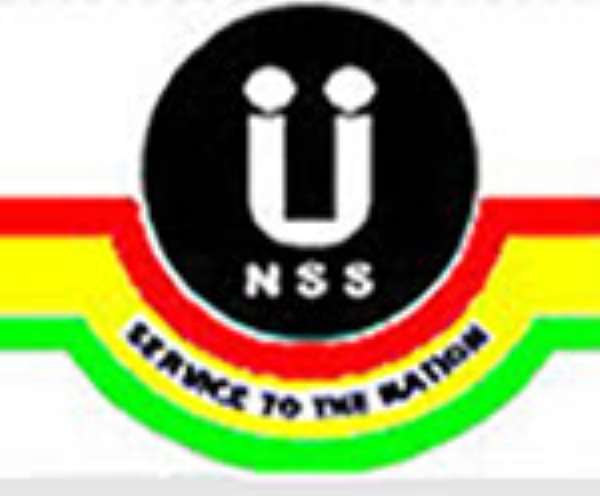 Just when the storm that engulfed the offices of the National Service Secretariat last October over leadership style and class resistance was thought to be over, another has just gathered over the institution.
Mr. Ashie-Moore, the deputy to embattled Executive Director Mr. Vincent Kuabgenu, has been fired per a phone call from the Executive Director allegedly on the orders of the Castle.
Last October, massive resignations particularly staff of the Accounts Department hit the Service over alleged threats of dismissal from the Executive Director who the accounting staff had felt was not entitled to some allowances and per diem he had allegedly asked for and therefore resisted him.
The fracas elicited a statement from the Board of the Service announcing an enquiry into the matter. In a public statement released on October 18, 2009, the board stated that it had initialed investigations into the allegations against the Executive Director. A report is due in February.
On Wednesday afternoon however, the Deputy Executive Director Mr. Nii Ashie-Moore told Asempa FM he had been dismissed by the Executive Director through a phone call. Speaking on Asempa FM's current affairs program Ekosi Sεn, Mr. Ashie-Moore said he respects the authority of the presidency and would therefore expect that a letter communicating his dismissal to him would be handed him.
The Executive Director, Vincent Kuabgenu, however denied communicating any dismissal to his deputy, explaining that he was attending a workshop with regional directors of the Service and that of the Ministry of Education and that he had not on any occasion spoken to his Deputy on any dismissal.
The Board Chairman of the NSS, Mr. W. Nkunu Akyea, however confirmed that the Deputy Executive Director had been relieved of his duties, explaining in a telephone conversation with Asempa News that he was aware of that request from the Castle. He also intimated that the Board of Directors of the NSS will meet in February to deal with all outstanding issues.
Story by Kojo Asare-Baffour Acheampong
ASEMPA 94.7 FM