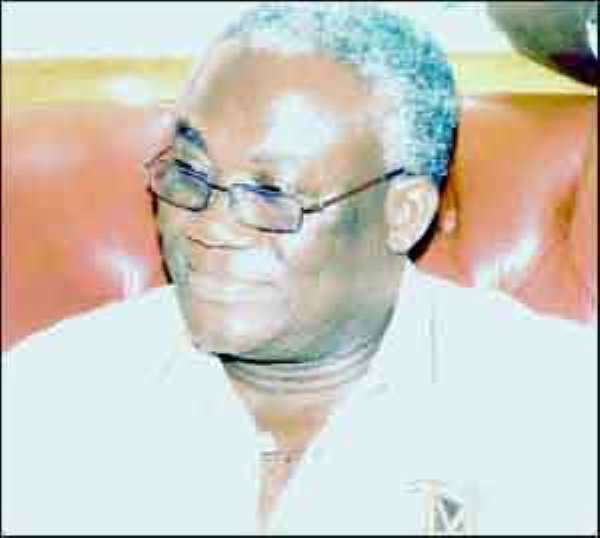 Kofi Asamoah - GTUC Boss
It appears all is not well with organized labour despite the announcement of a new minimum wage of GH¢3.11.
Information reaching CITY & BUSINESS GUIDE indicates that organized labour was expecting a higher minimum wage.
According to a source, since organized labour had earlier demanded GH¢5 as the minimum wage for workers, it was expecting something in the region of GH¢4.5 minimum instead of GH¢3.11.
At a crucial meeting involving the Government, employers and organized labour, the National Tripartite Committee (NTC) agreed on a 17 percent increase over the previous GH¢2.65 on Monday.
But the paper's source pointed out that labour was asking for more since the current minimum wage was not a living wage.
He emphasized that "the minimum wage cannot even cater for a couple and a child; hence, the decision to  ask for more."
Another stalwart with organized labour also mentioned that Government could have done better by adjusting upwards the new wage to enable it to become a living wage, but he welcomed the tax-free threshold, which has been increased from GH¢240 to GH¢1,008 per annum for workers.  
However, the Ghana Trade Union Congress (GTUC) has welcomed the new minimum wage, saying that the negotiations were characterized by a spirit of compromise.
A communiqué signed by the social partners-the Government, employers and organized labour and issued by the NTC, said the effective date of implementation of the new wage is February 1, 2010.
The signatories were Stephen Amoanor Kwao, Minister of Employment and Social Welfare who represented the government, Kofi Asamoah, Secretary General GTUC, who represented organized labour and Dr. Joyce Aryee, Vice-President of the Ghana Employers Association.
With the announcement of a new minimum wage, the way is now open for negotiations on the base salary for the Single Spine Salary Structure (SSSS)-the unified salary structure for public sector employees, which is currently in the first phase of implementation.
The minimum wage would determine the basis for negotiations for the base salary on the SSSS. Prior to its implementation, a review was undertaken to address technical issues such as job content,  scheme of service, job descriptions and evaluation to enhance the effective implementation of the Single Spine Pay Policy.
By Charles Nixon Yeboah