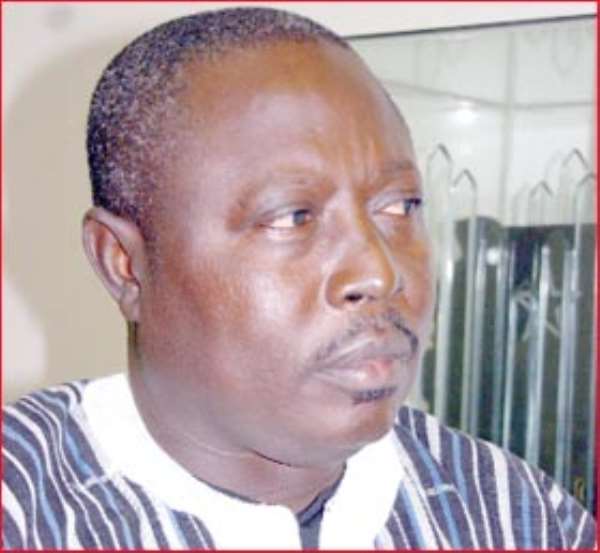 Martin Amidu
A LEADING member of the Mamprusis in Bawku, Mohammed Tahiru Nambe has described the replacement of Cletus Avoka with Martin Amidu, in a bid to resolve the Bawku conflict, as a case of jumping from frying pan to fire.
According to him, in as much as he respects the competence of Martin Amidu, his unflinching allegiance to the Kusasis will naturally prevent him from being fair and neutral in the handling of the case should he come to continue the peace talks in the area.
Mr. Nambe made these remarks when DAILY GUIDE asked what the reaction of the Mamprusis was towards the removal of Cletus Avoka from the position of Interior Minister only to replace him with another "Upper Easterner", Martin Amidu.
"Avoka is a Kusasi, and so even if he did not like the Mamprusis he would consider the welfare of the people of the area.
He could have softened his stand on issues in the future if he had been maintained, but Martin Amidu is a Builsa by tribe and was the counsel for the Kusasis in 2003 when the Bawku Chieftaincy dispute was at the Supreme Court for resolution.
He may lose nothing if the Bawku Municipality does not develop, but will lose his credibility and respect among the Kusasis if he turns his back against them and stands against the same interest of the Kusasis, which he also stood for at the Supreme Court.
"With this background, I find it difficult to believe that Martin Amidu can be neutral when it comes to suggesting ways to resolve the Chieftaincy dispute and to bring lasting peace to the Bawku Municipality.
"He will only pretend to be neutral for the sake of the position, but inside he will not wish the Mamprusis well in their pursuit for justice", he explained.
According to Mohammed Nambe, the Mamprusis never questioned the competence or capabilities of the then Interior Minister, Cletus Avoka, but they questioned his neutrality, and so if the President in his own wisdom wanted to bring a new person as a way of resolving the Bawku crisis, then it should have been a neutral person, not an ally of one of the feuding parties.
Mr. Nambe confirmed that the former Presidential Spokesperson, Mahama Ayariga, has reconciled with his grandfather, Alhaji Akalifa, who is the Head of the Mamprusi in Bawku.
He noted that Mahama Ayariga is a competent politician who can work in any position and ministry.
From Ebo Bruce-Quansah, Bolgatanga