Police to disrupt right to information march?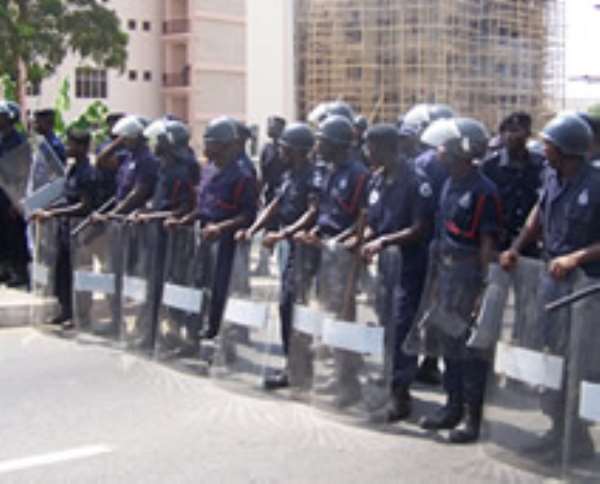 The organisers of the Right to Information Public Awareness March scheduled for Wednesday January 27, 2010 say the police intent to disrupt the planned march.
"[We] have received information about the Ghana Police Service's intention to disrupt the RTI March. They are seeking to prevent us from marching to Parliament as the planned destination point," the organizers alleged in a release signed by its convenor, Nana Oye Lithur.
Meanwhile, the group said it will continue with the march as planned, since the intended disruption is contrary to earlier arrangements agreed with the police on Thursday January 21, 2010.
It said the modification of its original route of march to include the Ministry of Information and ending at the Parliament House did receive the approval of the Accra Police Regional Commander, Rose Bio Atinga and her Staff Officer.
The police, it noted, also did agree to provide the organisers with security.

"We wish to point out to the Police that that the notice we have provided is sufficient and conforms to the legal requirements governing such activities under the Public Order Act."
It said the group only intend to exercise their fundamental human right as enshrined in the constitution and remarked: "We do not pose any national security risk in pursuing this Public Awareness March, whose purpose is to raise public knowledge and awareness of a law that is heading to Parliament in the coming weeks."

The group also pleaded with the police to respect President Atta Mills' profession that he is not adverse to public marches or demonstrations, and allow the march to go on peacefully.
"We reiterate our commitment to pursue a peaceful march that will serve the interests of the people of Ghana and the Government."
Story by Isaac Essel/Myjoyonline.com