Angola 2010: Where Predictions Don't Work!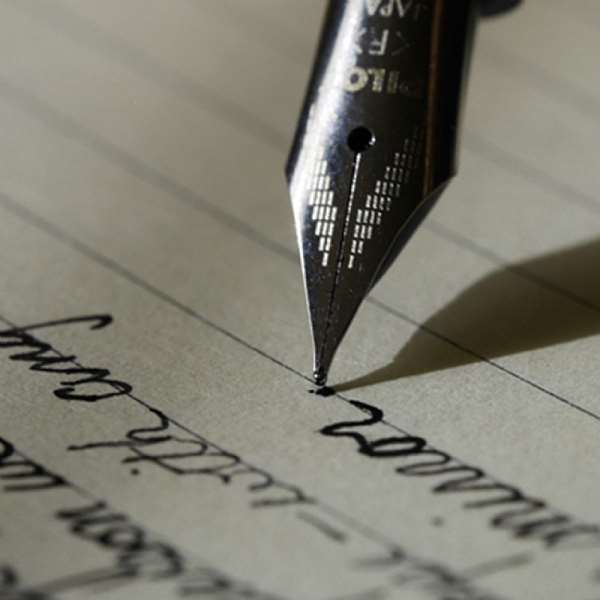 There is this popular joke about a drunk who took his salary and went on a boozing spree. Unknown to him, some jobless young men in the area were trailing him and found him soundly asleep under a neem tree with all his month's sweat, minus what was due the akpeteshie seller, stuffed in his pocked. They helped themselves to the cash but before they left him, they gave the drunk a haircut.
When he woke up some hours later after the intoxicating anointing of the palm tree liquid had released him, he found out that his back pocket where he had kept his hard earned cash was weightless. Surprised, he put his hands on his head only to realize that there was no single hair where some hours ago stood a whole rain forest. He then sighed heavily and exclaimed, "Thank you, Jesus. I'm not the one! What would I have told my wife and children about the disappearance of a whole month's salary? Thank you, God!"
Spare this drunk an insult because it isn't his fault. Certain situations are so surprising they make rank nonsense of human logic. That is exactly what is happening in Angola where fifteen African countries started battling it out over one trophy. Don't ask about the trophy's worth, for that is a secondary matter here. Individual and national pride are at stake and the teams are doing all they can to make their nations proud. But if there is ever any history to be written about this tournament, then surprise, shock and their related synonyms cannot be left out.
Shock number one. Togo withdrew from the tournament. It is not the first time a nation has withdrawn from such an international competition but it has never crossed the mind of anybody that a rebel group will go to the extent attacking the national soccer team of another country. For what? What row exists between Togo and Angola to invoke the wrath of those Cabinda vagabonds? It still remains a mystery to unravel.
Then to the main event. First came the host nation against Mali. The Black Antelopes proved to the full stadium of home supporters that if the term "Host and win" was anything to go by, then they had what it took to make Angola shine with joy and pride. But with only eleven minutes to go, the Eagles of Mali made a ferocious come back and equalized all the four goals they had conceded. This qualifies as one of the Wonders of the World.
As if that was not enough, Malawi and Algeria provided more shocks. After beating the five times African champions, Egypt; to book a place in South Africa 2010, many soccer pundits thought The Desert Foxes, The Greens, The Desert Warriors (all for Algeria) were in an unbeatable form and their encounter against Malawi was a forgone conclusion. But what did we see? They were nailed three goals to nil by the Flames of Malawi.
Then in Group B, the star-studded tournament favourites, the Elephants of Cote d'Ivoire came face-to-face with Burkina Faso. They had beaten the Stallions twice in the qualifying series and the match was said to be another forgone conclusion. Didier Drogba and his men did everything under the sun but the match ended in a barren draw. No prophet would have said this and still had followers.
Before the first round of group matches ended, the Indomitable Lions of Cameroun had to succumb to Gabon, perhaps the most shocking result. But before that the Super Eagles of Nigeria had to fall to the Pharaohs of Egypt. The Egyptians were written off by football analysts because of their failure to qualify for the World Cup. But their 3-1 victory over Nigeria was an indication that they are still a strong side to contend with in the tournament. They also happened to be the only team which won all matches at the group stage. Can they lift the trophy for the third consecutive time and the sixth time in all? This is a tournament of surprises and nothing is beyond the boundaries of possibility.
Ghana came face-to-face with Cote d'Ivoire in their first group match and the Black Stars' 3-1 defeat seemed to confirm what the pessimists said. Burkina Faso and Cote d'Ivoire having drawn, Ghana needed only a win to climb onto the next step of the tournament ladder. But we lost. A painful defeat it was.
The first quarter final match between Ghana and the host nation was meant to be tough for either side. But those Ghanaians who predicted a win for the injury-ravaged Black Stars said that from more of national pride than a strong conviction. Asamoah Gyan's sixteenth-minute goal was enough to secure Ghana a place in the semi-finals.
And then another great surprise. Drogba and his boys had to prove a hypothesis wrong when they met Algeria. The Algerians were written off after their first match against Malawi but they had to send most favourite team in the tournament packing.
This is a tournament in which predictions seem not to count. Football arithmetics seem not to be working. Ghana, despite our "poor form" can annex the trophy. Our boys are good. They have threatened the positions of some regular fixtures when we go South Africa in five months. But our main duty now is to bring the trophy home. After silencing the host nation, what can't we do?
Nothing is impossible!
But there is this question I want to ask. Do the Angolans select only beauty queens to attend the stadium, or those bewitching bevy of beauties the cameras span occasionally are random football fans?
Credit: Manasseh Azure Awuni [maxighana.com] [email protected]
The Writer is the SRC President of the Ghana Institute of Journalism. Visit www.maxighana.com to read more of his writings.