Akufo-Addo Consoles the People of Haiti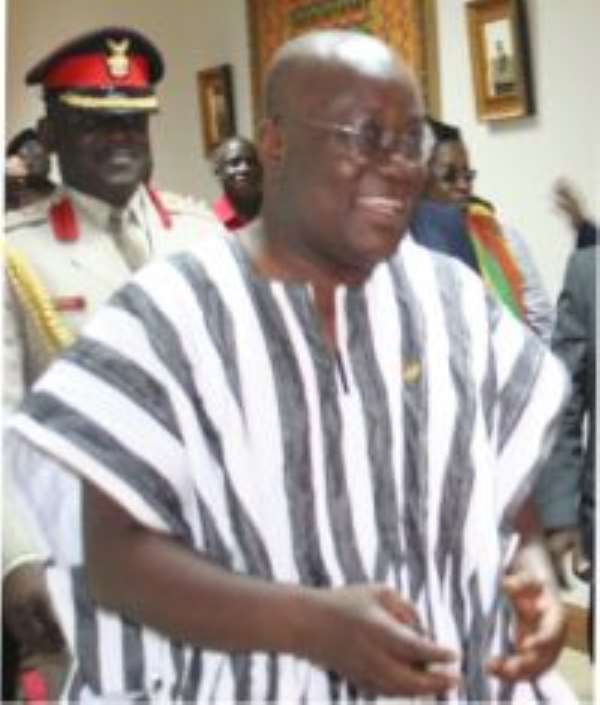 EN-GB X-NONE X-NONE
Your Excellency,
 
I hereby join many other Ghanaians to extend to you and the Haitian people our deepest sympathies over the earthquake that has devastated beautiful Haiti, causing numerous deaths, rendering many people homeless and wreaking great damage to property and the country's infrastructure.
In this great hour of trial for Haiti, we call for God's mercy on her people and for determination and fortitude to enable her overcome this great tragedy.
The Ghanaian people, ever ready to express their solidarity with persons of African descent wherever they may be found, will through their state institutions and civil society, make their modest contribution to the laudable international efforts to alleviate Haiti's suffering.
In the interests of our common humanity, these efforts should be intensified so that hope of a better tomorrow can be quickly rekindled in the hearts and spirits of the Haitian people.
May God bless Haiti, the land of Touissant L'Ouverture, descendants of our sister nation, Benin.
Nana Addo Dankwa Akufo-Addo
Accra, Tuesday, January 19, 2010