Jonathan closes in on Nigeria leadership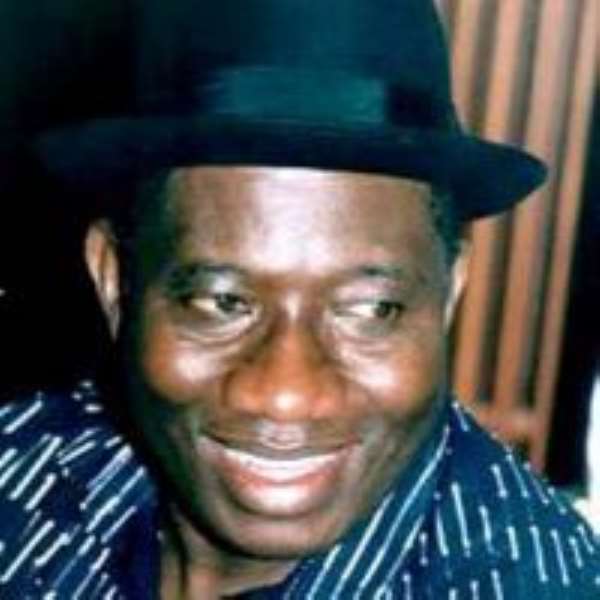 EN-GB X-NONE X-NONE
Goodluck Jonathan could be on the way to assuming Nigeria's top job. Fellow Nigerians who have followed his ascent from relative obscurity remark that the vice-president's name, together with that of his wife Patience, encapsulates his political career.
Allies of Umaru Yar'Adua, the ailing head of state whose 52-day stay in a Saudi Arabian hospital has plunged Nigeria into uncertainty, insist his health is improving and that he will return home to resume
duties soon. But he is under mounting pressure from political activists and potentially the courts to hand authority to his deputy.
Should this happen, and the prospects are in the balance, it would be the third time Mr Jonathan had been catapulted into high office as a result of the demise of better-placed rivals.
Critics deride the vice-president as weak, installed because the kingmakers who control Africa's most populous nation and leading energy producer found him, and the minority ethnic group that he represents, unthreatening.
But people close to Mr Jonathan say it would be a mistake to underestimate him. During recent weeks of political turmoil he has carefully avoided adopting a high profile, while consolidating alliances across Nigeria's religious and ethnic divides.
Under Nigeria's constitution, the vice-president has few real powers. Mr Jonathan, his allies say, has been wary of stepping into the vacuum caused by the president's illness. This is partly to force a formal handover in the interim – something Mr Yar'Adua has so far refused – and partly to avoid the legal and political opposition he might provoke were he to step into the president's shoes without the full backing of the constitution.
It is testament to what a Jonathan presidency might hold – even if it were only temporary – that some of the country's most influential figures appear determined to stop him.
"If Goodluck becomes president he has the ability to surprise everybody," said one legislator.
Plucked from his job as an environmental official in the oil-producing Niger delta , Mr Jonathan was elected   deputy governor   of Bayelsa state in the 1999 polls that marked the end of   military rule .
When   Diepreye Alamieyeseigha , Bayelsa's governor, was arrested in London on money laundering charges in 2005, Mr Jonathan found himself among the 36 governors who wield considerable power under Nigeria's federal system.
Allies say his subsequent purge of state officials close to his predecessor set a precedent that is now worrying those who have profited under Mr Yar'Adua.
Mr Jonathan's surprise selection as   running mate   to Mr Yar'Adua in 2007 elections also owed much to graft accusations that eliminated higher-profile contenders.
Peter Odili   and   James Ibori , two heavyweight state governors also from the Niger delta, saw their own ambitions thwarted when they came under fire from   Nuhu Ribadu , then head of the anti-corruption agency.
Mr Ribadu was subsequently sidelined under Mr Yar'Adua and the campaign against corruption then foundered.
Senior political figures say privately that the prospect he and other reformers might return should Mr Jonathan become president partly explains efforts by Mr Yar'Adua's camp to block any formal handover of power, in the hope that the status quo can prevail, however uneasily, until 2011 polls.
Under an unwritten rule within the ruling People's   Democratic Party , the presidency rotates every two terms between the predominately Muslim north and mainly Christian south. If it holds, another son of the north – rather than Mr Jonathan, a southerner – might have to be found to replace Mr Yar'Adua on the PDP ticket.
Mr Yar'Adua, whose heart problems add to a chronic kidney complaint, broke his silence this week to say in a brief radio interview that he was expecting to make "tremendous progress" soon. But his frail voice and inability to say when he might return suggested otherwise.
So far, the cabinet has declined to force a transfer of interim powers. Yet so long as Mr Yar'Adua remains hospitalised Mr Jonathan remains in a strong position.
"In two years he rose from being a deputy governor to vice-president," says one former minister. "You don't do that by just being lucky.
By: Tom Burgis