Obed Asamoah: Don't touch Indemnity Clause; it's our covenant with coup makers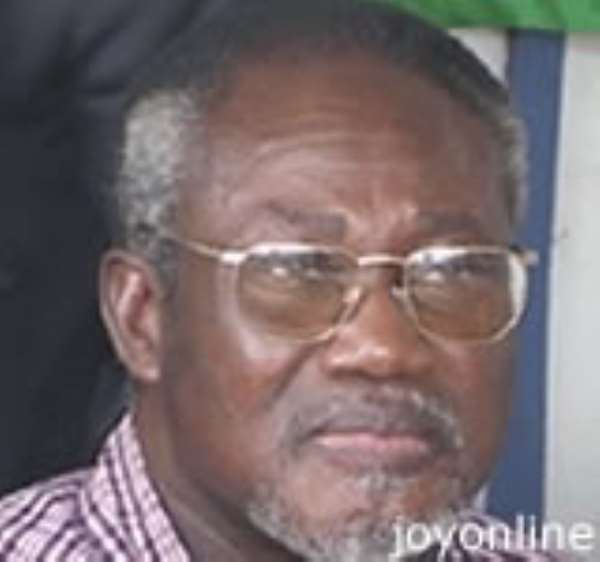 Dr. Yao Obed Asamoah, Patron of the Democratic Freedom Party
Dr. Yao Obed Asamoah, Patron of the Democratic Freedom Party and former Attorney-General as well as Minister of Justice, is sounding the alarm bells against any attempt to expunge the Indemnity Clause from the 1992 Constitution of Ghana.
Agreeing with moves to review the constitution, he said the effort should be concentrated on areas where real challenges have been established rather than a wholesale review, cautioning that repealing the Indemnity Clause would lead the nation on an undesirable path.
Dr. Obed Asamoah was speaking on Adom FM's Dwaso Nsεm morning show and told host, Ekuorba Gyasi, that having operated the current constitution for nearly two decades, he believes the time is ripe for amendments in certain areas, however the Indemnity Clause should be left as it is.
"If you try to amend it would be to open up a can of worms. You see the Indemnity Clause in the 1992 Constitution has been there in all the constitutions since we started having military coups and it is in effect a covenant with more or less coup makers that 'look, you give us our freedom, we give you protection.'"
He said while coups are considered illegal, a successful coup re-establishes a new legal order and there is very little anyone can do about such situations.
According to Dr. Obed Asamoah, people who may have suffered injustices in the past should be catered for under the National Reconciliation Commission and for anyone to attempt to repeal the indemnity clause just so they would seek to demand retribution, would be to open up old wounds and set the nation on an undesirable path. It will also engender a situation where coup makers, should they ever strike again, would feel insecure to return the nation to constitutional rule and instead seek to consolidate their stay.
"On the other hand, if you remove the indemnity clause, when people make a coup again they are not going to return you to constitutional rule because they know that they don't have any protection so it would be a do-and-die situation and they would rather die in office than give you the power and that is a more undesirable end," he warned.
Dr. Obed Asamoah rather supported calls for the decoupling of the Attorney-General's Office from that of the Justice Ministry, explaining that amending Article 88 of the Constitution would provide for a spirited regime to fight corruption.
He also believes that there is need for a ceiling in the number of judges to be appointed to the Supreme Court to avoid subjecting the system to abuse.
On calls for provisions to elect district chief executives, he said introducing party politics at the district assembly system, given the level of abuses and risks involved even at national elections, would be to compound the problems facing the nation.
"What I think we need to do with regard to district assemblies, is to recognize the importance of chiefs and therefore the one-third that is to be appointed in consultation with chiefs and other recognized bodies, we should now amend that to give a specific representation to the chiefs."
Counseling against the wholesale review of the constitution, he said constitutions are not written with the view to prescribing every detail of the acts, otherwise they create a certain rigidity and box everyone into a fix, making it too difficult to operate in so many situations.
"You should leave room for conventions and then for interpretations by the courts and the rest to fill in the lacuna, but where you have a situation where you are writing everything into a constitution, then you create difficulties for yourself. For example, we have a situation where the constitution expects that elections should take place only at a particular time and the Electoral Commissioners' hands are tied, you know they can't hold elections earlier than the times that they have been holding elections but we've all discovered that that does not leave enough room for a transition period, and sometimes when you have to go through a second round, and in the case of 2008 even a third round, there is very little time for the incoming government to sit down and sort itself out and form a government. So that particular aspect of the Constitution should be amended."
Story by Isaac Yeboah/Myjoyonline.com/Ghana