'Full blown propaganda secretariat' for NDC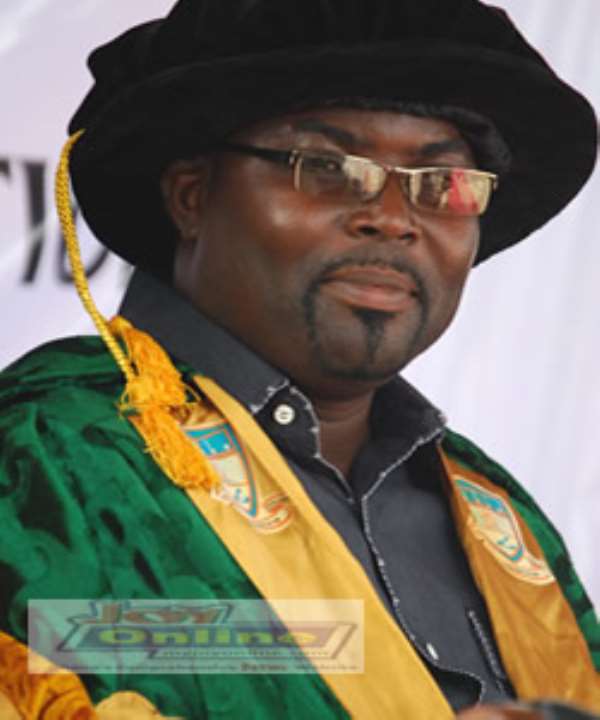 NDC Propaganda Secretary, Richard Quashigah

The ruling National Democratic Congress (NDC) is embarking on an aggressive rebranding of one of its outfits, the propaganda secretariat.
The newly elected national propaganda secretary of the party Richard Quarshigah has served notice the party is creating what he called "a full blown" propaganda secretariat armed with the right tools to deliver most efficiently.
In a wide-ranging interview bordering mainly around the party's outlook on the year, Mr Quarshigah chronicled a laundry list of items he said the NDC would be establishing.
"We are going to have a research department which will collect information from the various ministries, agencies, MDAs etc.
"Now we'll process that information and we'll have a rapid response group – those who will be going out on TV, radio," Mr Quarshigah told Kojo Oppong-Nkrumah, host of the Super Morning Show on Joy FM.
The party also plans on arming its "serial callers ['media analysts'] who will be calling into the stations…We are going to feed them with information…They will be able to churn out the kind of messages we actually want," the NDC propaganda secretary related.
These would also ensure that messages from these "media analysts" are coherent, Mr Quarshigah said.
"We must all be seen to be saying the same thing; we don't want the cacophony of messages that somebody says this and another person says that," he added.
This streamlining perhaps replaces an old propaganda outfit which was strongly loathed by the opposition New Patriotic Party (NPP) in the lead up to the 2008 elections.
The immediate past propaganda secretary of the NDC, Fiifi Kwetey, in a special series of fora dubbed "Forum for setting the records straight" accused the then ruling NPP government of engaging in various wrong doings.
Whilst the NPP tagged most of the communication from the Mr Kwetey as lies, the NPP's resentment for NDC propaganda peaked during the vetting of Mr Kwetey for the post of Deputy Finance Minister.
Whilst Mr Quarshigah promises a more effective propaganda, pollster and election watcher Ben Ephson has urged the ruling party to churn out its propaganda with a lot of circumspection.
Story by Fiifi Koomson/Myjoyonline.com/Ghana