Accra mayor`s millennium city initiative lauded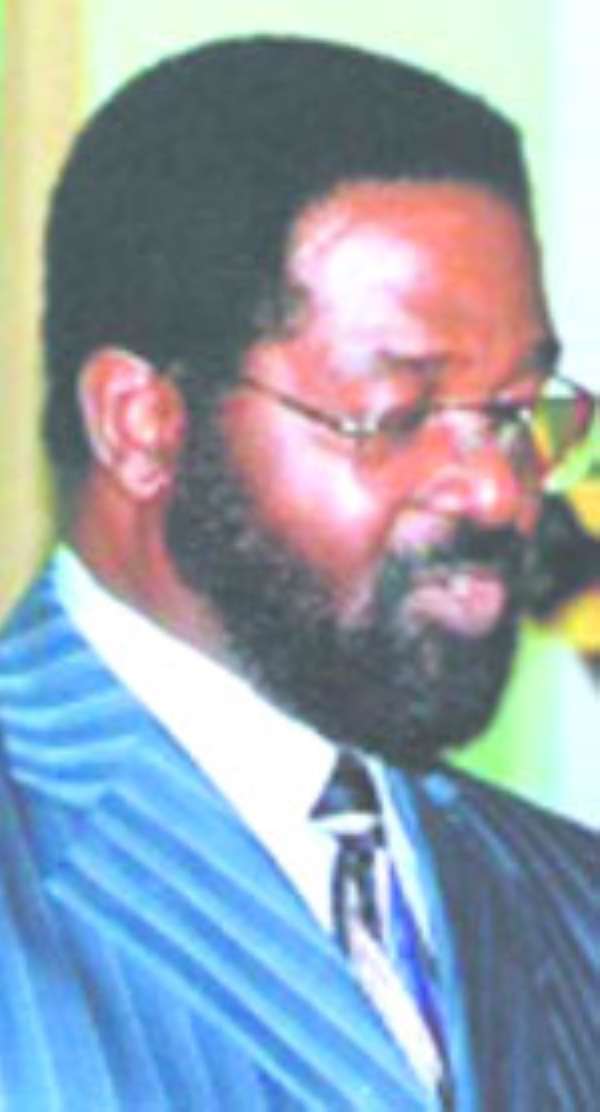 THE MAYOR of Accra, Dr. Alfred Oko Vanderpuije, has been lauded over his efforts at transforming Accra into a modern city. Some residents living around the Castle and Independence Square area asserted that the action of the AMA boss to speedily restore lights to the area was commendable.
Some of the residents minced no words in describing the Mayor as a man of action. They recalled the days when complete darkness engulfed the Independence Square area during the night and expressed joy at the installation of the street and security lights.
They therefore appealed to residents of Accra Metropolis to rally behind Dr. Vanderpuije to achieve his dream of transforming Accra into a millennium city, as he has envisaged. "He must be commended for his innovations and efforts. Initially, we thought he was hostile, but taking a closer look at what he has been doing lately, he must be given all the necessary support to help him transform the city."
Dr. Vanderpuije, who recently launched a programme to make Accra a Millennium City, has already moved into serious action. Nii Armah, a resident of the area, urged the Mayor to extend his good works to all parts of the city. According to him, if Accra is well lighted, it would reduce armed robbery in the Metropolis.
"Even though we live close to the presidency (Castle), we live in fear because there were no street lights in the area. The area has a strategic location but yet it has been neglected. Thanks to the Mayor that we are now been catered for," he said.
To Nii Armah, the other MCEs and DCEs should emulate the actions of Mr. Vanderpuije". Currently, most parts of Accra are experiencing darkness and the street lights are not functioning properly.