Nigeria Ups Security After Muslim-Christian Clashes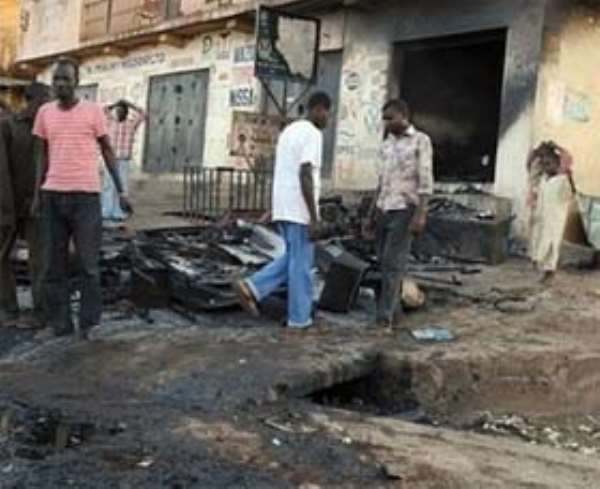 Nigerian security forces cordoned off a district of the city of Jos where clashes between Christians and Muslims at the weekend left 26 dead, according to a religious leader.
"We have received 16 dead bodies since yesterday. Eleven of them were buried yesterday and we are conducting a funeral for the remaining five.
So far we have over 300 injured people, most of them from gun shots," the head of Jos's central mosque, Balarabe Dawud, told AFP.
He said the 16 bodies were recovered from the scene of Sunday's fighting in the Nassarawa Gwom area of the city, which erupted when Christians protested at the building of a mosque in the Christian-dominated district.
"So far these 16 bodies were brought from the scene of the fighting to the mosque," he said, adding that these were in addition to the ones counted at a hospital morgue on Sunday.
"If some bodies were taken to the hospital, they should be counted separately from this 16," Dawud explained.
The Red Cross said over 3,000 people have been displaced as a result of the fighting, but declined to give any casualty toll.
"So far we are still compiling list of casualties and displaced people. Therefore, we don't have an exhaustive figure to give out," the head of the Red Cross in Jos, Awwalu Mohammed, told AFP.
"However, from our records so far, we have over 3,000 displaced people, sheltering in mosques, churches and police barracks.
We have also taken the injured to various hospitals in the city for treatment," he added.
There is no official confirmation of any death toll.
Police and troops were deployed on Monday and a 12-hour dusk-to-dawn curfew was imposed in the Nassarawa Gwom district after the clashes.
Security forces searched cars and people on the street for weapons, residents said.
"Security personnel have succeeded in quelling the unrest and restoring calm in the affected area of the city," Plateau State police spokesman Mohammed Lerema told AFP.
Source: AP