Legon Makes Changes To Academic Programmes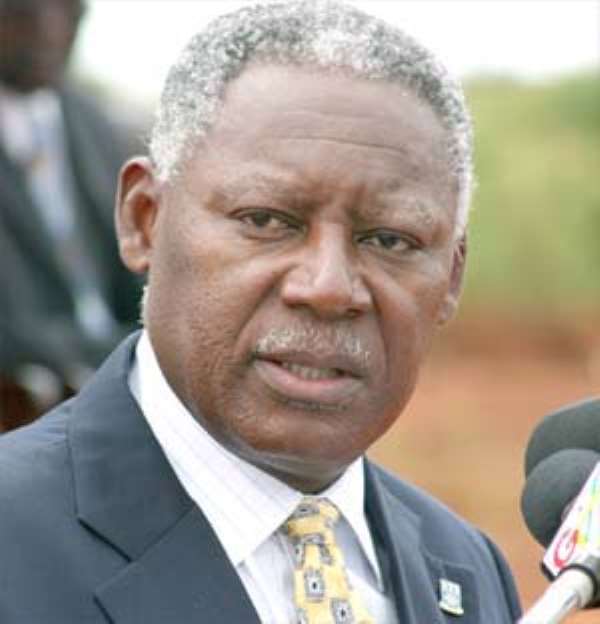 Prof CNB Tagoe - UG Vice Chancellor
IN ITS quest to develop world class human resources and capacities to meet national and global challenges, the University of Ghana has announced new changes in its academic policies with effect from the 2010 and 2011 academic calendar.
The changes, according to Prof. Kwesi Yankah, the Pro Chancellor of the University, have also become necessary to enhance the quality of academic service delivered and ensure students confidently respond to rapid changing local and global trends, and also facilitate greater interaction between students and their lecturers.
At a press briefing in Accra yesterday, Prof. Yankah, flanked by Deans of Faculties, disclosed that the changes, which include new subject combinations, a new degree structure, new university-wide courses for graduation, a new structure of course offering for the Bachelor of Arts programme, only concern fresh students who will enter the University this year, and that students already enrolled will continue to be governed by the existing regulations.
According to him, all new students offering Bachelor of Arts (B.A) courses will offer three subjects at Level 100, two subjects at level 200 and level 300 after which they have a choice to either keep the two subjects or offer only one subject at level 400.
He explained that "applicants for this year's admission will be offered a new set of subject grouping different from previous years for which details would be made available to them when they are registering on-line and in their bouquet s of courses".
Also, with this new development, there will be no non-scoring year, which means that work done by all students in the first year will count towards the award of their degree.  
Prof. Yankah said this will help reduce pressure on students since they will have longer periods to actively work towards their degree, lessening the learning load and reducing failures and re-sitting in the university.
He added that the changes in the school requirement which mandate every student to pass through before graduation among other things is to raise the scientific literacy and technological competence of all students and generally ensure that regardless of their background and course offering they will be familiar with key trends in science and technology and sharpen writing and language skills.
"The University  will introduce a new programme, a bachelors programme in Adult Education to be possibly combine with other programmes for a B.A. Currently the University runs a Diploma as wells as Masters programme in Adult Education. The bachelors programme now comes to bridge the gap", he added.
According to him, the authorities in charge of the restructuring have taken into consideration the facilities and resources needed for this change. He is optimistic that with the necessary procedures laid down by these authorities, the restructuring would be successful.
In an answer to a question on whether the new policies has taken some steps toward striking out "outmoded courses" in the university, Professor Yankah reiterated that with the undergraduate course the emphasis is not on specialization, as in the case of professional degree and masters course, but rather they have been planed to nurture critical minds that can be applied in all situations.
He also disclosed that certain departments which received low patronage have been merged with others to create one department, citing Classics and Philosophy as examples of this new development.
By Mary Anane