Akufo-Addo consoles President Faure Gnassingbe and people of Togo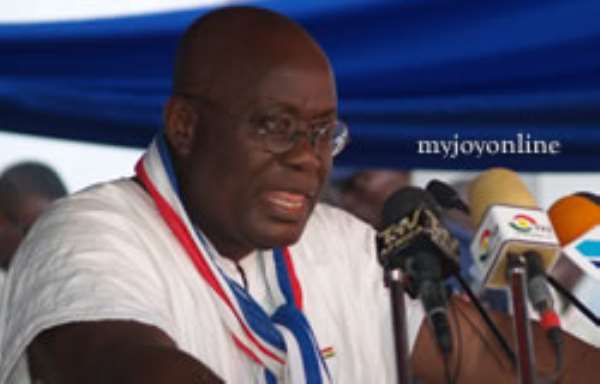 Nana Addo

The 2008 presidential candidate of the NPP, Nana Akufo-Addo has expressed his condolence to the people of Togo over the attack on their players in Angola.
"Your Excellency,
"I hereby join many other Ghanaians to extend to you my heartfelt condolence over the tragic attack on your national football team in Angola on Friday, 8th January, 2010, which left the driver killed and nine others, including two players, injured.

"The death and injuries to members of the team are a loss not only to you and your people, but to all of us on the continent, and I wish injured victims a speedy recovery and pray God's blessings on the entire country to remain resolute in these trying times," the statement concluded.