Let Us Have Tranquility Now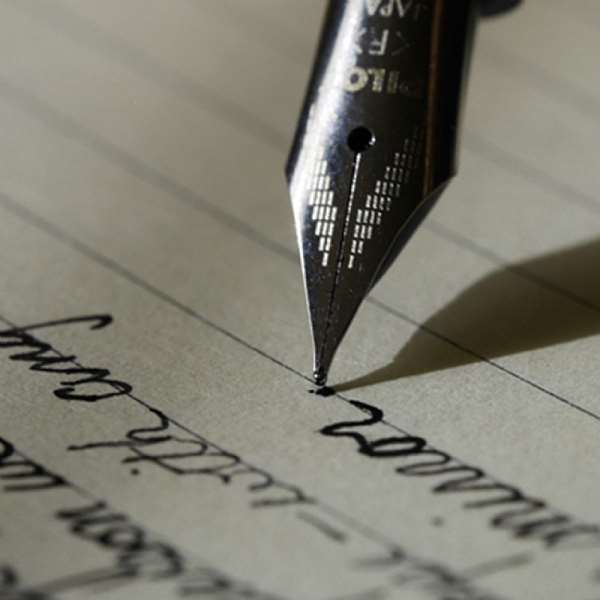 We were right to mark the holidays with joyful noise inspite of difficult times. It is now time for quiet and reflection. The difficulties cannot be brushed away for long by shouting and dancing.
We need not only political peace, but freedom from excessive noise as prescribed by law. Peace for the individual to think and confront issues and refresh the body in undisturbed sleep is necessary for national progress.
The country was not so noisy before. It was not that the colonialists enforced their law. The people demanded their right for peace. A young Ghanaian, visiting after a sojourn abroad told me that Accra was not so noisy when he lived at Kokomlemle some 45 years ago. He recounted the story of Mr Narnor who would not tolerate excessive noise.
"Old Mr Narnor, He lived at Kokomlemle.
He insisted on peace at bed-time.
In his pyjamas, he would storm out and charge at the source of the noise.
He would disconnect the offending instrument.
And the uncouth perpetrators, he would by a wave of hand.
Beckon to the artless back of beyond.
Whence they came".
No one dared challenge Mr Narnor".
The old were then reverend, especially Mr Narnor who knew and enforced his rights.
Sometimes, I wonder whether we Ghanaians cannot help but make noise. People would talk up to the entrance of the church and continue talking loudly while they wait outside the door because the sermon or prayer is going on.
They must talk to the neighbour during the solemn ceremony of communion even as they make the signs of reverence. They must answer and talk at length on mobile telephones.
I have earned the curse of the uncouth by asking them to stop talking on mobile telephones at functions. After disturbing others with their ringing tones, they continue to bend down with the mobile to the ear and continue with unnecessary conversation.
Those of us whose ears have not been damaged by the screeching noise of ghetto blasters hear every word of the conversation. It is annoying.
We should stop those selfish individuals. They should be escorted out of meetings by the organisers of functions.
Even at merry making functions, noise can be disconcerting. The other day, I took my grand children to an eating place designed for children. There was a ghetto blaster in the restaurant! We could not hear ourselves talking. I asked the attendants many times to tone the noise down. Not much happened. I will avoid the place inspite of the fact that it is at Labone within a short distance from my abode.
I cannot however, avoid all engagements. I found many of them too noisy. The music that is put on jars instead of pleasing. You cannot hear yourself speak. And we old men attend functions at great inconvenience to meet delightful people – old and new friends – and to talk with them.
Concerning music, when would Ghanaians learn to keep quiet at musical recitals and concerts. Not only would we talk, but we also have to show that we know the music. I hope all organisers of concerts will open the function by reminding guests that others have come to listen to the artists and not to their irritating singing and humming.
It is a pity that many did not have the tuition of Philip Gbeho, the famous musician. He insisted on hearing a pin drop at concerts and invited his students to visit the Royal Albert Hall in London to experience the soothing and uplifting effect of music in good surroundings.
Incidentally, it was Philip Gbeho who composed the National Anthem and not the other great musician Ephraim Amu.
An elderly lady rang me in rage the other day to complain that a pastor had said on one of the TV or radio programmes that Ephraim Amu composed the national anthem. It only goes to show that we often say what we do not know. The message is in the noise!
We need tranquility after the Christmas and New Year festivities as we need it after the hustle and bustle of elections.
We must have peace to see things as they really are. We must have peace to think and inform ourselves before we talk and act.
And the law should assist citizens to have that peace which is their right.
The law prescribes the level of noise which is permissible in residential areas. It applies even to churches and ceremonies.
Naturally, we allow noise above the permissible levels during funerals, wedding parties and a few other ceremonies. But even these should be within limits. Excruciating noise by ghetto blasters and the like from the evening until 4.00 a.m. should not be tolerated by the law. The police, AMA and the other authorities should do their job.
It is not only old people such as Mr Narnor who need peace to sleep. Children and the sick also require peace. We should not allow the ear drums of the young to be damaged by excessive noise. We should encourage all, especially the young to appreciate the value of peace and being by ourselves. We should enforce that peace which promotes sound sleep.
Lack of sleep reduces output at the workplace and this reduces productivity, economic and social progress and well-being. We should therefore, demand without any equivocation that the laws of the country about noise levels must be enforced. Share Your Thoughts on this article Name Email Location Comments Graphic Ghana may edit your comments and not all comments will be published