Government Heeds To Contractors' Pressure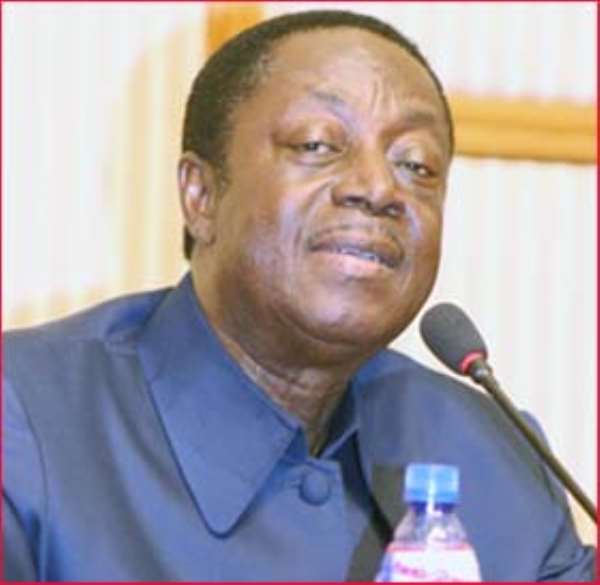 Dr Kwabena Duffuor - Finance Minister
OVERNMENT HAS made available GH¢160 million to pay contractors, the Minister of Finance and Economic Planning, Dr. Kwabena Duffuor announced yesterday.
This means that local road contractors who executed projects in 2008 and 2009 can now collect their letters of re-imbursement from the Ministry of Finance, starting from next week.
Dr Duffuor, who disclosed this yesterday after an emergency meeting with contractors, said the amount would be disbursed from the Consolidated and Road Funds while the terms of payments would be forwarded to the Accountant General's Department for payment.
CITY & BUSINESS GUIDE has learnt that though the Association of Road Contractors Association welcomed the news, they were not satisfied since "the remaining debt was huge."
Government revealed that the volume of debts that it inherited from the previous administration stood at GH¢1.7 billion but the arrears to be settled were expected to be less, as some contractors had already been settled.
It would be recalled that this paper last week reported that Government might face more challenges in its quest to deliver at the Metropolitan, Municipal and District levels this year because some road, building and electrical contractors had expressed disappointment in the payment of monies owed them.
The Government had earlier directed banks and financial institutions in the country in November 2009 to submit data on toxic debts related to contractors' borrowing to the Bank of Ghana (BoG) to offset arrears inherited from the previous administration.
It asked banks to continue to lend to contractors to enable them execute various projects, which were suspended.
Some of the contractors who spoke to this paper were unhappy because the government had delayed in paying them.
Last year was not an exception because civil and building works carried out by some contractors during the era of the previous government had not been honored.
"Most contractors borrow from the bank at an average of 30 percent to execute projects; hence, any setback in payment of the monies culminate in the interests escalating.
"It compelled us to pay more than the initial sum secured from the banks," a building contractor who spoke on condition on anonymity told CITY & BUSINESS GUIDE.  
A road contractor and a member of the Road Contractors Association of Ghana (ARSOC) however urged government to do more to settle the debts of contractors on time since "any delay would complicate their businesses."
By Charles Nixon Yeboah